Cairo Weekend Guide: Live Hip-Hop, Political Cinema & Music Meets Paint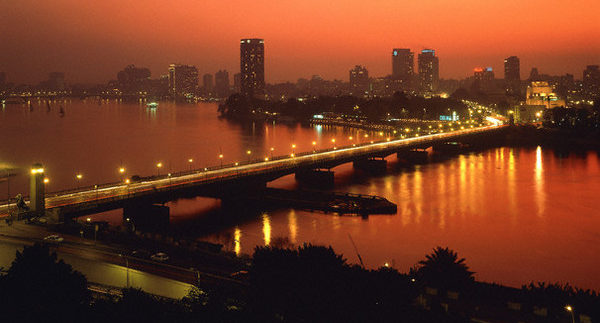 Hello Cairo!
We're in the midst of June and the summer heat seems to be
seeping into the weekend because events are aplenty, so don't be a sour puss if
you can't escape to the sea, because Cairo is where the happenings are at.
Make your Thursday a musical one because the choices are too
good to pass up. Egyptian rappers Aly Talibab & Deeb will give a
performance at El Genaina Theatre in the scenic Al Azhar Park, while over at Bikya Maadi, Buzzz will entertain
crowds with timeless covers and they will be followed by Double Barrel's
acoustic tunes. Cairo Jazz Club welcomes Hany Mustafa on their stage, followed
by old school band Crash Boom Bang. Since it's Thursday, you can always catch
Salalem at their weekly performance at After Eight.
Put on your dancing shoes and join DJ Moody at O Bar for Pop
the Tempo, or in Zamalek DJ Feedo will pump up the joint with a night of urban music at Opium.
For a cultural start to the weekeend, there's a lot of great
events. Rawabet Theatre sees the closing night of 'Life as a Party', a play
about a group of friends who uncover things about each other during a party. 13
Dash showcases work in graphic, product and media design fields at Bikya Maadi, while Alaa El Aswany and Marco Belpoliti will discuss Egyptian
literature at the Italian Cultural Centre, where a screening of Rocco Papaleo's
'Basilicata Coast to Coast' will also take place. Another screening will be
held at Cairo Opera House of Spanish drama 'Salvador Puig Antich' about the
execution of the anarchist in the 1960s.
Cairo Opera House has more to offer with the Cairo Symphony
Orchestra in concert, while El Sawy Culturewheel hosts a concert of Abdel Halim
Hafez's puppet in the Wisdom Hall and El Sakia String Orchestra in the River
Hall.
On Friday, catch DJ MMohasseb at Cairo Jazz
Club for some quality nu-disco tunes and if you missed DJ Feedo the night
before, have no fear, he's back again and this time it's at O Bar. For a laid back evening, Ahmed Nazmi Trio will deliver some oriental jazz at El Genaina
Theatre and the mixers of the old and the new, Lel We Ein, will be heading the
stage at After Eight.
If you're in the mood for a film, both 'The Secret of Santa
Victoria' at Sufi and 'El Lobo' at Cairo Opera House are solid options. Telling the stories of the
fall of the Fascist government of Benito Mussolini and a true story of Mikel
Lejarza, the Spanish secret service agent, respectively; they make for interesting and relevant viewing.
Saturday picks up some heat again as No Comment bring their fantastical shaabi music to After Eight while Salalem make a second weekend appearance, this time on
the Cairo Jazz Club stage. Meanwhile, El Sawy Culturewheel hosts another edition of Rock Nation, this time paying
tribute to the golden oldies of rock in the River Hall.
Delayed one week, Paintbeat: Bongoz Drum Circle will have
you drumming and painting to your heart's content at 10 Mohamed Bassiouny
gallery, while El Ghouri Tannoura Dance Group will give one of their special
performances at Wikalet El Ghouri.
Fresh on the art scene is new word and photo exhibition 'Sit Down. I Tell
You a Story'. Mauro L'Abate and Consuelo Costa take chairs, add a story and transform them into something new in our minds.
We know, we know – it's hot. But that's no excuse not to make
use of the great events offered to you in what continues to be one of the most
exciting, and sometimes baffling, cities in the world. So get up and get out!