Cairo Weekend Guide: Live Music, Children's Film Festival & Controversial Art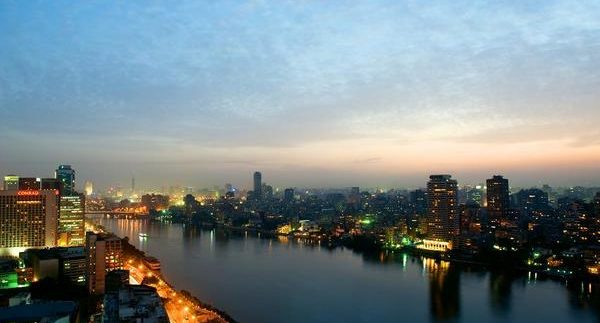 Hello Cairo!
We've just celebrated our 2nd
anniversary at Cairo 360, and the celebrations will continue long into the
weekend with a whole host of events making noise
around the city.
Live music on Thursday is plentiful as
always, starting with a double whammy at Cairo Jazz Club. Yasmine Tayeby starts
the evening with an acoustic set before funk and blues band Deja 'Vu follow. In
Zamalek, Omar Foda and Steven Viney will cover everything from the Velvet Underground
to the Pixies at Sufi, while rai band Sahara will perform at El Sawy Culturewheel.
Elsewhere, local favourites Salalem perform at After Eight in Downtown Cairo.
House music fans are giddy with excitement
at Melouk's line up tonight, as DJs Mof & B, DJ Timour'O and DJ Vander G
take to the decks. In a change of pace, members of popular Egyptian folk band
El Tanboura will perform a mesmerising show of damma and semsemeya music at their
namesake venue El Tanboura Hall.
Cairo Opera House will host a unique performer
in mime artist Ahmed Nabil, while the Abdel Halim Nowera Ensemble is offering
up a night of classical Arabic music at El Gomhouria Theatre.
Friday serves up more live music in the
afternoon with Taxi Band at Opium in Zamalek, where DJ Zizo will man the decks.
Later in the evening, the Zamalek club hosts another night of 80s and 90s Arabic music at Arabish House Mafia. Elsewhere, DJ Masters at Funk are back at Cairo Jazz Club, DJ Hook
spins the best urban music at Purple and DJ Fabric is at Melouk.

Live music comes in the form of alternative
Egyptian band Black Theama who will perform at El Sawy Culturewheel, while
up-and-coming group Leil We Ain bring their Egyptian fusion music to After
Eight in Downtown Cairo. Renowned
composer and musician Omar Khairat will perform at AUC New Cairo and the
masterful string musicians of Awtar Band will perform at El Gomhouria Theatre.
Friday also marks the beginning of the
Cairo International Film Festival for Children at Cairo Opera House. Speaking of
which; Sufi will host screenings of two films, starting with Separated
Connected and then Italian film La Strada.
Saturday sees the return of Oriental jazz
singer Tony Kaldas return to Cairo Jazz Club, while Ramzi Yassa will lead the
Cairo Symphony Orchestra in concert at Cairo Opera House. At the other end of
the musical spectrum, After Eight will host No Comment; a group lead by
infamous Egyptian singer Amr 7a7a.
Health-conscious Cairenes will find solace at
Nūn Center where a Farmers Market will offer fresh produce, baked goods and
more. Science buffs will find similar comfort at El Sawy Culturewheel's Science
and Discovery Festival, which will last for three days.
The art scene in Cairo is heaving as usual and
this week, Zamalek Art Gallery has welcomed Farghali Abdel Hafez's latest
exhibition 'Paris'. Elsewhere, we visited Gallery Misr this week and were
impressed with Nadine Hammam's latest exhibition 'Tank Girl'.
There you go Cairo, have fun!