Cairo Weekend Guide: Live Music, Club Nights, Exhibitions & More!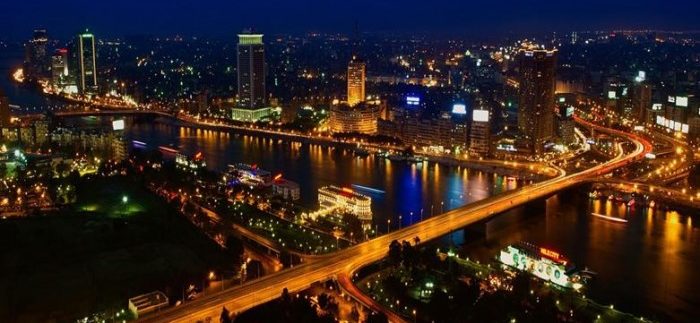 Hello Cairo!
School is back and the traffic is intense, but we've got some killer events and festivities lined up for you over the weekend.
On Thursday, Cairo Jazz Club hosts The Reunion with returning favourites, Screwdriver, while Downtown bar/art-space, VENT, introduce their new resident 1127 – better known as Cellar Door.
Over in Dokki, meanwhile, Alchemy does things the Mexican way with A Tequila Tale of Silver & Gold, while O Bar hosts DJ duo, Ayman Nageeb & Fuzzy, for a rare Cairo gig.
Things are busy at El Sawy Culturewheel, with stand-up comedy night, Doos Meraba3 Gamed, and the last night of the Documentary Film Festival being a particular highlights.
In Downtown Cairo, Viennoise Hotel hosts the Comics Manga & Co. Exhibition in collaboration with the Goethe Institute, while Al Mawlaweya Al Masreya perform traditional Sufi music at El Gomhouria Theatre.
On Friday, O Bar hosts Nile FM's DJ Carlos and partner in crime, DJ Vega, while VENT resident, Ahmed Samy, lets loose at the Downtown bar.
DJs Mayounah and Special K are scheduled for a night of tech hits at Cairo Jazz Club, while DJ Feedo spins the best hip hop and r&b at Zamalek's Venue Bar & Lounge . Maadi's Tipsy Teapot invites you to an all out Eating Contest, while Renaissance Cairo Mirage City Hotel's new nightlife hotspot, Vintage hosts a Karaoke Night.
Egyptian jazz pioneers, Boghdady Band, perform inthe Small Hall of Cairo Opera House, while Noha Taha takes centre-stage at Saigon Restaurant & Lounge at Fairmont Nile City.
On Saturday, Sahra fuse Bedouin music and modern funk at Cairo Jazz Club, while Graffiti hosts another Retro Lounge with Hisham Tiba. Unique local band, Gazaga, perform in El Sawy Culturewheel's Wisdom Hall, while singer and guitaris, Mohamed Magdy, performs at the River Hall.
Egyptian cellist, Ibrahim El Mogy, delivers an intimate performance at the Cairo Opera House, while Maadi's Tipsy Teapot hosts its first Quiz Night.
In terms of art across the city, Mashrabia Gallery host the R.G.B exhibition by Bassem Yousri, while Darb 1718 is hosting an educational museum, of sorts, titled Out to Sea?
For a full list of what's happening this weekend, please check out the Cairo 360 events calendar – have fun!