Cairo Weekend Guide: Live Music, New Exhibitions & Bikya Anniversary Celebrations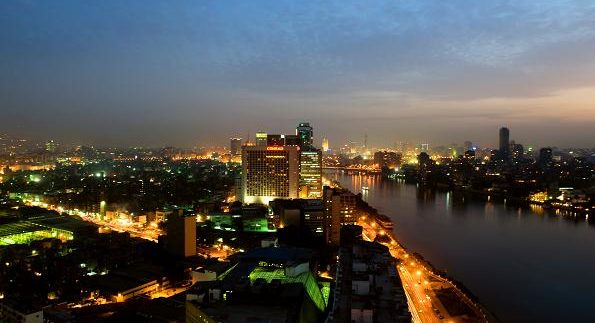 Hello Cairo!
The weekend is almost here and Cairo's list of events is as
enticing as ever with music, culture, live performances and plenty of art
exhibitions.
Thursday night kicks off the fun times with Aly &
Fila and their Future Sounds of Cairo Show, set to take place at Yasso lounge
in Giza. For more live DJs, check out DJ Feedo at Stiletto playing the latest
in hip hop and r&b tracks. In the mood for some live music? Head over to
Cairo Jazz Club for some rock 'n' roll with Jail Birds followed by late night
blues with Bad Mojo.
Bikya celebrates its first year anniversary this weekend
with a line up of performances by RaSh Radio, Sara Hany, Hany Mustafa and Like
Jelly; while Sufi in Zamalek embraces inner tranquillity with authentic Sufi music.
El Tanboura Hall also offers some authenticity with a night of mystical
Sudanese and Nubian rhythms courtesy of Rango.
On another note, Dr Guy Jobbins lectures at the
Netherlands-Flemish Institute on the adaptation to climate change in the Nile
Delta.
The music picks up on Friday night with Aki Bergen at another Nacelle night at Yasso lounge while DJ Feedo gives you more hip hop and r&b
at Purple and the increasingly popular Arabish House Mafia returns for another night of Arabic music at Opium. Cairo Jazz Club hosts DJ Migo for a night of deep vocal
house.
Also, check out Bikya's second day of celebrations with stand
up comedy acts Rami Borei, Noha Kato and Mo Love. 'Whilst Closely Gazing at the
Soup', an experimental collaboration between Karima Manour and Daria Gusberti, gives
its final performance at the Rawabet Theatre in Downtown Cairo.
With the weekend almost over – but not quite – Cairo Jazz
Club hosts Foo2 El Soto7 on Saturday, playing a fuse of jazz, Latin and
funk accompanied by Arabic vocals.
Bikya's closing night to its anniversary weekend highlights
musical comedy duo High on Body Fat and popular local band, Salalem. Be sure to
check out Sufi's all-day flea market; find anything from books to useful
handicrafts.
More live music comes in the form of the Goethe Institute's Music Freedom Day which sees the likes of Ramy Essam, Mariam Saleh, Youssra Hawary and Ramzy Lehner perform.
The 'Black & White' exhibition by El Teneen at the Arthropologie,
depicting black and white images of old Arabic film stars, draws to an end so
make sure to catch it before it's too late.
Ongoing art exhibitions from previous weeks include 'La Belle
Epoque' by Katherine Bakhoum at Safar Khan Art Gallery which romanticises and champions oriental culture; travelling Japanese exhibition 'Winter Garden' at Gezirah Art
Center and Ali Abdel Mohsen's revolution-themed exhibition at Mashrabia Gallery.
Have a great weekend Cairo!