Cairo Weekend Guide: Live Music, Parties and More!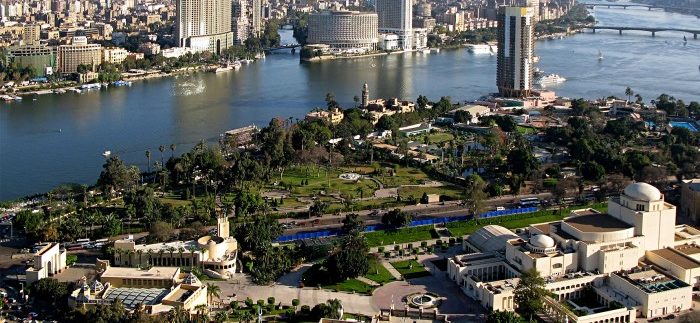 Hello Cairo!
Most people aren't back from their Eid break yet and we love the empty roads – but just because the city is quiet, it doesn't mean it's dead. So fear not if you're in the city earlier than you need to be because we've got some pretty awesome events this weekend.
On Thursday, Cairo Jazz Club kicks off the weekend with a night of musical fusion with Ashara Gharby and Shaware3na, while Minus T takes to VENT for one of the most original sets you will ever hear.
Egyptian singer Noha Taha takes centre stage at Saigon Restaurant & Lounge, while Alchemy celebrates all things whiskey in Molten Amber. Lorna of Cairo brings her belly-dancing talents to After Eight, while Leila packs the entertainment at Fairmont Nile City's Bab El Nil.
Cavallini hosts Toxic Thursdays with DJ Garo and guitarist Sheko, while the National Arab Music Ensemble performs at the El Gomhouria Theater.
On Friday, Dr. K & DJ Nii bring the best progressive house to Fairmont Nile City's O Bar, while DJ Fabric brings his funkiest beats to CJC for Friday Fever Night.
DJ Feedo drops the best R&B and Hip Hop tunes at Zamalek's Venue Lounge & Bar, while Mirage City Hotel's Vintage Bar & Lounge hosts another Karaoke Night.
The second edition of The Quiet Versions at VENT features local rock-psychedelic band SomeMud, while El Sawy Culturewheel hosts the unique spiritual music of Ali El Helbawy.
Gypsum Gallery hosts Mona Marzouk's latest collection, Trayvon, inspired by the recent waves of socio-political upheaval, while Gallery Misr hosts a group exhibition titled Intersection, featuring the works of 10 local artists.
On Saturday, Wust El Balad are back at CJC with their unique brand of fusion, while El Sawy Culturewheel hosts Hip Hop B Soot 3aly featuring several local talents.
Ashara Gharby brings their signature blend of blues and afro beats to After Eight, while Graffiti hosts Retro Lounge with Hisham Tiba.
The Cairo Opera House screens a live performance of Macbeth from the Met in New York, while the Cairo Symphony Orchestra performs Beethoven's 9th at the Main Hall.
CIC, in collaboration with Goethe-Institut Kairo, display the works of 18 young documentary photographers from the Middle East and North Africa in an exhibit titled Next to Here, while Darb 1718 continue their education museum Out to Sea?
For a full list of what's happening this weekend, check out our Cairo 360 events calendar!