Cairo Weekend Guide: Live Music, Parties & the 48 Hour Film Project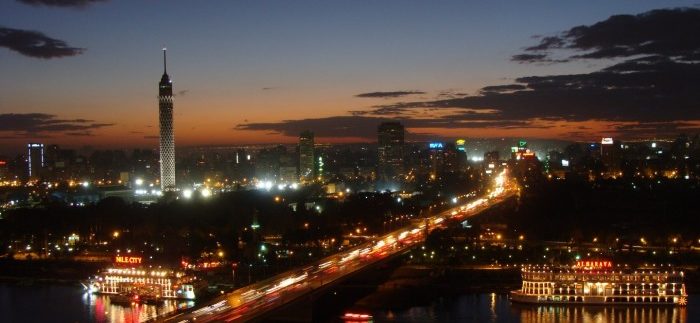 Hello Cairo!
While most are putting the final touches on their plans before making their way to the North Coast, Sinai, Sahl Hasheesh and Gouna, we're looking forward to another weekend right here.
On Thursday, CJC hosts Beatles tribute band, Glass Onion, while satirical music group, Karakeeb, take the stage at El Sawy Culturewheel. At the Fairmont Nile City, DJ Mash hits O Bar with a huge night of dance music, while Dokki nightspot, Alchemy, hosts vodka infused night, Shiver.
Increasingly popular local experimental, Looperia Project, take centre stage at Makan, while Ellie of London brings her jazzy vocal talents to Saigon Restaurant & Lounge.
As we prepare for the 2014 edition in September, Darb 1718 screens the 'Best Of' 48 Hour Film Project films from around the world, while Napa Grill invites you to its Seafood Festival.
On Friday, CJC welcomes popular duo, Aguizi & Fahim, with DJ Special K playing the opening set, while DJ Feedo plays his favourite of r&b and hip hop at O Bar.
French electro and Egyptian folklore collide with the Egyptian Project at El Genaina Theatre, while after-hours bar Bamboo hosts the late night entertainment with Secret Friday.
If you haven't already, head over to Alchemy for some of the best cocktails in town and their latest art exhibition titled Hadean by Marwan El Gamal.
On Saturday, oriental pop rock group Salalem take the stage at CJC while the Balcon Lounge hosts newly formed band Stagnant Nebula.
Rock is the flavour of the night with local bands Code Masr & Khayal at ElSawy Culturewheel.
For more on what's happening this weekend, visit the Cairo 360 events calendar. Have a great weekend!