Cairo Weekend Guide: Live Music, Parties & the Cairo Jazz Festival 2014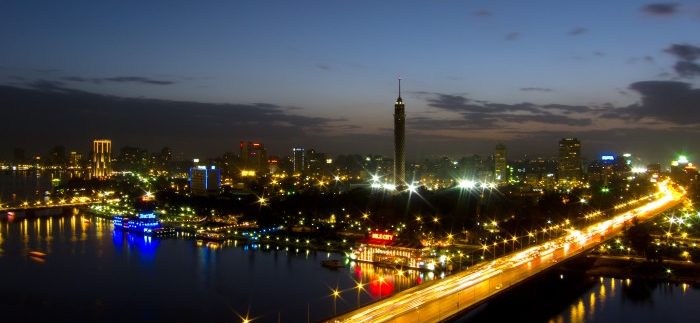 Hello Cairo!
Finally the weekend has arrived! Encouraging us to let our hair down, venues all over the city are geared up with non-stop nightlife, screenings, festivals and other events.
Thursday sees the return of Cairo Jazz Festival, marking their sixth year of bringing together the lovers and creators of jazz music for four days of performances, workshops and activities. For details of the full line-up, click here.
Also on Thursday night, Downtown bar/art-space, VENT, puts Ismael on the decks for some serious tunes, whilst over at Alchemy, a sophisticated crowd sip on whiskey at Molten Amber.
Live music apparently reigns supreme, as Ecato take their unique oriental blend over to Sufi, whilst Ali Eissa & Ahmed Mostafa can be found at Beit El Raseef. Experimental music comes courtesy of Telepoetic at Makan, and vocalist Ramy Essam performs at Shababeek.
Getting even closer to our roots, Egyptian singer Mostafa Shawky is at El Sawy Culturewheel, whilst Mazameer El Nile performs their traditional pieces at El Dammah Theatre.
Presenting an interesting insight into the use of colours by Mediterranean artists, Cheryl Porter presents a lecture titled, 'Minerals, Metals, Insects and Plants: The Story of the Colours Used to Paint manuscripts by the Mamluks, North Africans and Andalusians' at the Netherlands-Flemish Institute.
On Friday, KIK member N/AA debuts his electronic sounds at VENT, whilst Amici Zamalek have pushed the boat out with their Beats event, complete with DJs Sam Shaarawy, Groove and Mash taking control of the decks. Filling his usual spot at O Bar, DJ Feedo can be found spinning the latest hip-hop and R&B tracks.
Conducted by Amr Abdel Moneim, string ensemble Awtar Band perform at El Gonhouria Theatre whilst the Cairo Opera Piano Quartet perform at Cairo Opera House. The students of Beit El Raseef's drama workshop unveil their masterpiece, 'Lahazat Wa Yabda'a Al Aard'.
Bringing the weekend to a close on Saturday, The Faculty of Fine Arts welcomes Austrian band, Holler My Dear, for a free performance. Cairo Opera House brings us the 7th Egyptian-Finnish Musical Bridge to the Arab Music Institute, blending both Finnish and Egyptian cultures through music.
The Masry Asly Film Festival commences once again at the Artistic Creativity Centre, with a line-up of ten films competing for the winning spot.
Celebrating mother's day a little early, Vintage Furniture and Clothing Emporium have organised a Mother's Day Extravaganza, where you can shop for all things girly.
Thought provoking talks are being held at cultural-hubs all over the city; 'Tahrir as a Break: Between City and a Square' at Megawra examines the spaces used during recent revolutions, 'Emotional Photography' explores emotionally moving photographs, whilst Astronomy Night at Shababeek offers an introduction to the mind-blowing fields of astronomy and astrophotography.
Art exhibitions are as vibrant as ever, with recent openings of 'The Fruits of Fire' at Ahmed Shawki Museum, 'EVE 9+1' at Art Lounge and 'Readings in Visual Art' at Ebdaa Gallery.
For many more events, be sure to check out Cairo 360's event calendar. Have a great weekend!