Cairo Weekend Guide: Live Music, Shopping Bazaars & Stand-Up Comedy!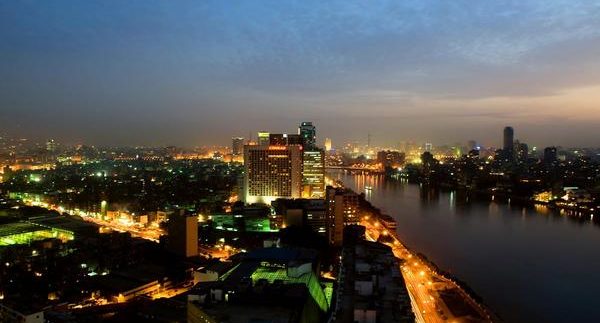 Hello Cairo!
While some of you out
there may be lamenting time missed by the beach, Cairo is not a city to stay
quiet. This June weekend is stuffed with interesting things to get up to so quit feeling sorry for yourself! Get up, put
on a smile and go out and enjoy Cairo!
Thursday's musical line up is always worth checking
out but this week has some extra special performances in store. Coming from
Syria, clarinet player Kinan Azmeh will be performing alongside Arabic rockers
City Band at El Genaina Theatre. Another foreigner is in our midst, from
Lebanon and coming to join Maryam Saleh at Darb 17 18, is indie musician Zeid Hamdan;
this will be the first performance for the trip-hop duo. Another first time
performance at Sufi will be Double Barrel who are known for their smooth guitar-laden tunes.
Local favourites Salalem will be giving their usual
performance at After Eight, or if you're feeling adventurous why not go back in
time with Cairo Jazz Club? The ever popular bar will have The Jokers and Deja'vu
playing 60s music and funky blues live on their stage.
If you're more the fist pumping kind of person then have no
fear! Opium hosts DJ Feedo for a night of hip-hop and r&b while Cairo White Club brings you Dubstep Me. If on the contrary you prefer
a mellow musical evening then the Abdel Halim Nowera Ensemble offers an evening of classical Arabic
music at El
Gomhouria Theatre. Another Egyptian legend is honoured at El Sawy
Culturewheel where Om Kalthoum's puppet will be singing its little heart out in
the Wisdom Hall.
There are also non-music related performances this evening;
Donkey Farm, an original performance directed by Mohamed Shafek will have
its closing night while El Sawy Culturewheel will have a Stand-Up
Comedy night with comedians including Waleed Abu El Magd, Salah El Dali and
Alaa Hassan.
Elsewhere, the Italian Cultural Centre hosts a theatrical
interpretation of 'I Promessi Sposi'; the Italian novel by Allessandro Manzoni.
Put on your dancing shoes because there's a lot of it to be
done on Friday. Cairo Jazz Club introduces progressive house guru DJ Ahmed
Shawky who will be followed by DJ Miesh, and O Bar is having its House Arrest. It's Purple's turn to party it up with DJ
Feedo, while Opium shifts gears with Arabic shaabi singer Ahmed Adaweya.
Oud and kanoun player Huda Asfour expresses
her life's journey as a Palestinian at El Genaina Theatre, while the members of Yorka perform their unique brand of Andalusian music at El Sawy Culturewheel. Alternatively, head over to After Eight to catch a performance by another Egyptian band making waves, Lel We Ain.
Sufi begins the night early with a screening of French film 'L'argent',
which is about a forged 500-franc note that makes its way through all sorts of
people.
Shop till you drop on Saturday with two
major shopping events ; the Best Buy Shopping Event on Le Pacha boat
in Zamalek has collections by Dokkan Baladi, Head Candy, MODA. Over in
Mohandiseen the two-day Boutique Society Pop Up Event offers clothes
with a 'Parisian feel'.
If you still haven't gotten your full share of musical
entertainment, then you can catch Basheer's unique Nubian-influenced
sound at Cairo Jazz Club. Still have energy to jump about? No Comment are
giving another of their fiery performances at Downtown Cairo's After Eight.
An interesting performance has El Ghouri Tannoura Dance
Group combining magical music with traditional dance; it will take place at Wikalet
El Ghouri in the Khan El Khalili area. The Ramy Atalla Quintet will perform
smooth Latin jazz at El Sawy Culturewheel, while a mix of
classical music by Cairo Symphony Orchestra is sure to captivate audiences at Cairo Opera House.
'Gallery
Collection' at Al Masar Gallery and 'Summer
Collective Exhibition' at Safar Khan Art Gallery both host a variety of
contemporary Egyptian artists.
See, Cairo isn't that
bad in the summer now is it? Have fun!