Cairo Weekend Guide: Live Music, World Cinema & New Art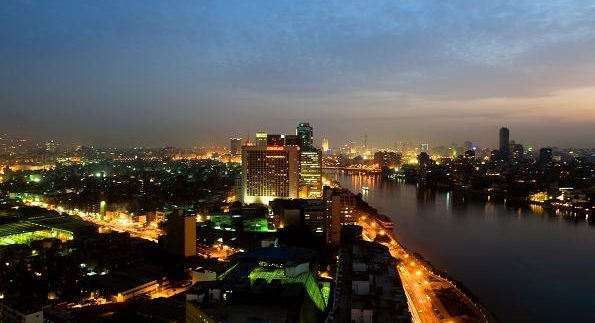 Hello Cairo!
It's that favourite time of everyone's week, especially
ours, when waking up early comes to a temporary halt and the long awaited
weekend is upon us. Just because you have the luxury to stay in and bum around
doesn't mean you should, especially with what Cairo has in store.
Thursday kicks off with a great musical line
up, with with something for everyone. The Riff Band will be on stage
at Cairo Jazz Club, while guitar player Yasser El Manawehly is live at El Genaina Theatre only to be followed by jazz and Latin-pop favourites,
Taxi Band. Salalem will make their usual appearance at After Eight and Kayan
will perform their nostalgic tunes at El Sawy Culturewheel.
Beginning its weekend run, The Cairo Opera House Talents
Development Centre is crowning its semester and will have a series of concerts
by this year's students, while Cairo Opera House will also be hosting a concert by the National Arab Music
Ensemble.
On another note, specifically a more upbeat one, Fairmont
Nile City's O Bar has its weekly dose of Pop the Tempo and Pose at Opium will
see r&b master DJ Feedo at the decks.
Inspired by mythology and ancient structures, renowned
artist Joshua Goode will host a lecture on his art and the approach he takes
with it at Darb 17 18, while over in Zamalek, the Italian
Cultural Centre will host a screening of the 2011 Italian comedy 'Nessuno mi
può giudicare' which tells the story of thirty-five year old Alice who turns to
the oldest profession in history to make ends meet after losing her husband.
Another screening will take place this Friday at Sufi, this time of 1988 Greek film 'Topio stin omichli' about two children, Voula and Alexandre,
searching for their father who they believe lives in Germany.
The music must go on and it does with the cheeky Egyptian
tunes of Wust El Balad at El Genaina Theatre and Lel We Ein fuse the old with
the new at After Eight. Up-and-coming band Ahl Cairo will give a performance at El Sawy Culturewheel, while revered Egyptian composer and
musician Omar Khairat will be on stage at Cairo Opera House.
Feel like Friday should be more about dancing? Then you're
in luck because DJ Amir Sharara will have nonstop uplifting groovy funk-house
mixes pumping through Cairo Jazz Club and for all you whities who think they can
rap, DJ Feedo will be behind the decks at O Bar.
Saturday mellows out a little with live music such as folkloric band Senet who will be at
Cairo Jazz Club or acoustic band with Mado at El
Sawy Culturewheel.
If you're on the hunt for some classical music, Cairo Opera
House has the Cairo Symphony Orchestra performing on its grand stage, while in Downtown Cairo, the Arab Music Institute will host Quithara.
Anyone living in Cairo will be of what a problem sexual harassment
has become and Darb 17 18 has teamed up with Harassmap for the Harassment Exhibition. Another exhibition that's set to begin its
month stretch within their walls is 'Lost Gods' by Joshua Goode, who will give
a talk about his work the night before. Reham Alaa's exhibition at Cairo
Atelier is about to end to if you haven't stopped by already then today is one
of your last chances.

Bikya's new Maadi branch celebrates a busy month with a night of comedy and music. Stand-up comedian Mohamed Shaheen opens the evening before musical duo High on Body Fat perform.The night will close with a performances from Acoustic-indie musician Hany Mustafa and the talented Farida El Geuretly.
So there you have it Cairo, it's your weekend guide with
care and love from your one and only awesome Cairo 360 team! Remember, don't
stay home; get up, get out and enjoy the city (before it's
too late).