Cairo Weekend Guide: Maii & Zeid, Summer gate 2014, CRUSH & More!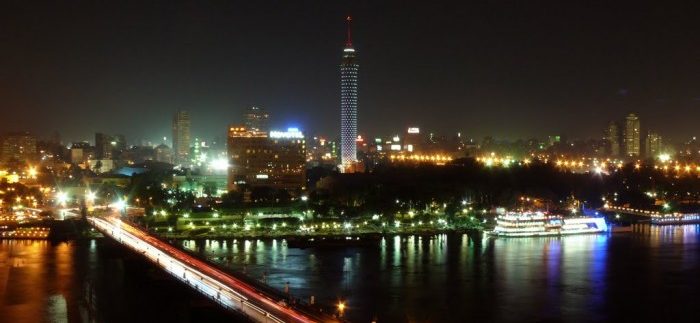 Hello Cairo!
The Presidential elections have, of course, dominated the collective conscious of Cairo this week; but with the inevitable out of the way, all we can do now is hope for the best, go about our normal business and pretend everything's going to be ok this weekend. Gulp.
On Thursday, Egypt's best female DJ, Mayounah, makes a stop at Maadi's Tipsy Bar & Lounge, while Lebanese-Egyptian indie-pop duo, Maii & Zeid, kick-off a mini Egypt tour at VENT.
Dokki nightspot, Alchemy, hosts another vodka infused night of Shiver, while CJC hosts local favourites Basata and the comical troupe Abo Wel Shabab.
El Sawy Culturewheel hosts a line-up of local rapping talent with Hip Hop for All and Ahmed Harfoush brings you a night of smooth jazz at Saigon Restaurant & Lounge.
For the authentic folk music of Suez region, head over to the El Dammah Theater and catch El Tanbura, or if you're into art, make your way to Al Kahila Art Gallery check out the Silent Case exhibition by Tarek Hassan.
On Friday, Back 2 Basics is back with Summer Gate 2014 featuring Nikola Nita and local favourite, SHawky, while E lSawy Culturewheel hosts some of Cairo's most experimental musicians, including NeoByrd and Hussein Sherbini, at CRUSH.
CJC hosts Friday Fever with Aly Goede & Omar Khalil, while Tipsy Bar & Lounge hosts Fresh Friday with DJ Fabric.
Ahmed Samy plays a 6 hour marathon set at VENT, and the newly opened El Mojito holds a night of Club Hits Fiesta with DJ Ayad.
Overtime Bar & Restaurant urges you to bring your dance shoes for Salsa & Latin Night, while Artellewa screens the post-Spanish civil war movie, Spirit of a Beehive.
On Saturday, The Tipsy Teapot invites you on a sunset cruise with drinks and music, or head to The Garden to round back the weekend with Recovery Saturdays.
Maii & Zeid share the stage with Like Jelly at CJC, while Ellie of London brings her smooth jazz vocals to Tipsy Bar & Lounge.
Head over to 100Copies Music Space and catch Bambam & Swag Lee perform some heavy industrial hip hop, or to VENT and heckle the amateur performers at Open Mic night.
These are just a select few of the events across the capital this weekend; check out the Cairo 360 events calendar.