Squeezing through the unforeseen heat wave and the endless trail of tedious routine, it's a miracle we made it to the weekend. While the scorching hot weather doesn't make the upcoming days seem very promising, Cairo comes with a whole lot of events that will help keep you cool. Here's the deal:
Thursday begins with two jazz events; the first is served by Egyptian master drummer, Yehia Khalil, at Cairo Opera House's Small Hall, while the second is offered by the international duo, Nick Mazarella and Tomeka Reid, at ROOM Art Space. Meanwhile at Darb 1718, MazzikaXElSat7 sees a performance by, Mazeek; and the amalgamation of two local bands, Uss W Laz2 and 3ahsra Gharby, who will take to the stage to play various Arabic comtemporary numbers.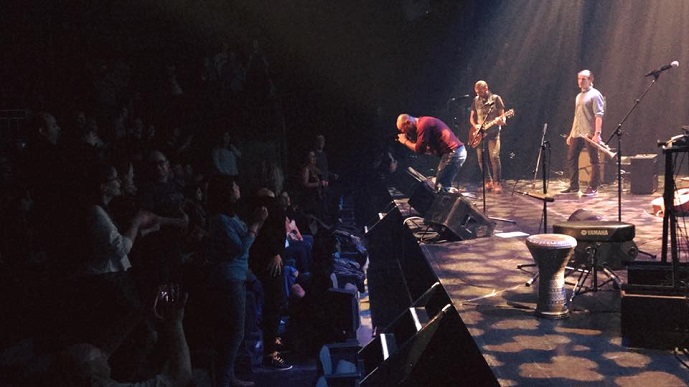 This Thursday, Massar Egbari take to the stage at The Tap West for a round Arabic contemporary numbers (Photo: Massar Egbari / Facebook)

Speaking of the genre, local band, Masar Egbari, take to the stage at The Tap West, on a night that also sees Disco Masr taking over, for a round of refurbished nostalgic tunes, while Tunisian/Belgian star, Ghalia Benali, makes it to the stage of Cairo Jazz Club. Elsewhere, The Tap East welcomes local band, Amro & the Big Bang Boogie, to the stage for a round of covers, before DJ Lyon Avakian takes over, while The Tap Maadi sees another edition of Back to the Future, where DJ A.K spins some R&B tunes.
As for Friday, folk music ensues with Sudanese folk music diva, Asia Madani, taking to the stage at ROOM Art Space and Egyptian Project heading to the stage of El Sawy Culturewheel's River Hall. But it's a night of French classic covers at Yellow Umbrella, where MondeDalida take to the stage to pay tributes to Dalida.
The day starts a little bit early at The Tap West with Let's Do Brunch, which features local band, The Woodpeckers Trio, who cover some rock classics, before the night grows older to see more rock covers with Crash BOOM Bang, before the decks are taken over by DJ Ghandoukly for a round of hip-hop and R&B tunes. Elsewhere, Aguizi & Fahim and Anis take to the decks at The Tap Maadi, DJ Ahmed Eid plays a plenty of tracks at Cairo Jazz Club, while A Squared and Amigos take to the decks at Cairo Jazz Club 610.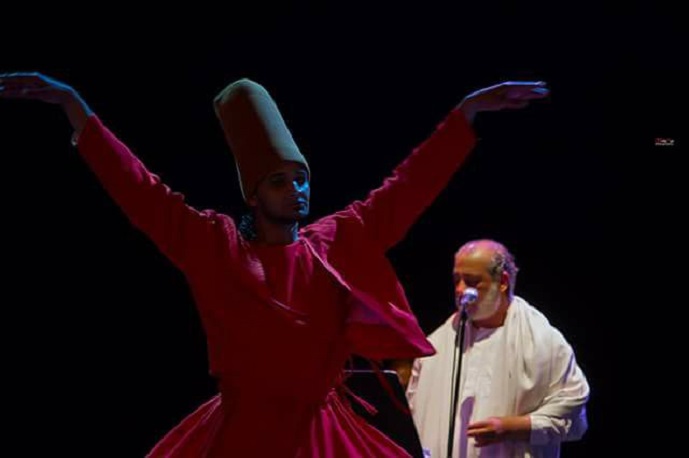 Amer El Touni and El Mawlaweya El Masreya take to the stage at El Sawy Culturewheel this Saturday (Photo: Amer El Touni / Facebook)

On Saturday, the three of Habiba Azab, Omar Abdel Maguid and Mahmoud Lokma head to the stage at Yellow Umbrella for a round of covers, Amer El Touni and his group, El Mawlaweya El Masreya, take to the stage for a Sufi night at El Sawy Culturewheel's River Hall, while Ezz El Ostool, along with his band, take over at ROOM Art Space to play a spectrum of Rai, Sufi and Arabic songs.
Two brunches take place on the last day of the weekend; Mantis serves some Arabic funk tunes with resident DJ Nur, while Cairo Jazz Club 610 brings some chilled tunes, courtesy of Omar Emara and DJ Safi, when the sun goes down, Amro & the Big Bang Boogie take over.
Last but not least, Llego La Banda play some Latin music at The Tap West, before DJ Armen V takes over with his beats, while local band, Basata serve some Oriental tunes at Cairo Jazz Club, in another edition of Saturday L'Oriental.
That's just the tip of the iceberg, check the Cairo 360 Events Calendar for more things to do and places to go on the weekend.