Cairo Weekend Guide: Mawaweel 2012, Galabeya Party & Pheel!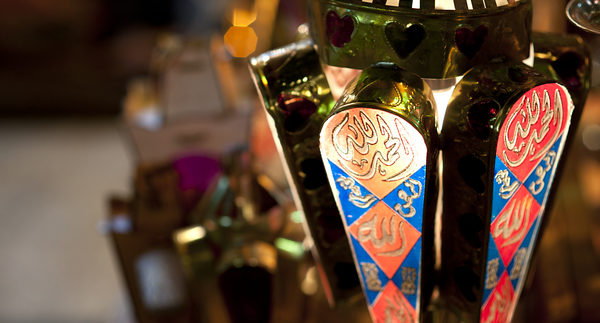 Hello Cairo!
Welcome to the first weekend of Ramadan! The first week is always tough, but now that Cairo is in the swing of things, we can let our hair down and have a little fun. Your favourite hangout spots may be closed for the month, but there's still plenty to keep you amused.
Mawaweel 2012 kicks off this Thursday at Darb 1718 and will have performances by Alexiandrian rock and blues band
Massar Egbari as well as popular Sufi troupe, Mawalaweya. Another Sufi themed
night will take place in Sufi, where Sufi Chants by Eslam will introduce you to authentic Sufi
songs matched with tranquil instrumental music.
Bikya in Maadi is having some fun this Ramadan and are
throwing their first ever galabeya party! Deck yourself out in the coolest
galabeya you can muster and head over there to dance to the tunes of Baheya
Band and enjoy an authentic sohour served from a traditional foul cart.
For some more live music, you can catch
Lebanese singer Oumeima El Khalil performing a mix of oriental Tarab as well as
oriental blues at El Genaina Theatre. El Sawy Culturewheel will also have
harpist Manal Mohie El Din performing on the stage of the Wisdom Hall.
Friday will see shaabi poet Amr Katamish host a reading of
his witty and satirical poetry in El Sawy Culturewheel's Wisdom Hall, while
down the corridor in the River Hall, there will be an authentic performance of Tannoura
dancing. Meanwhile, Sufi will host a performance by Egyptian band, Pheel.
Things get serious on Saturday with an 'Egyptian Constitution'
lecture in the Wisdom Hall of El Sawy Culturewheel, that will cover the
history of the Egyptian constitution and its subsequent impact on the state of
Egyptian politics today. Over in the Word Hall 1, El Sawy Culturewheel's
regular poetry night returns.
Apart from these events though, Ramadan is a month of
socialising, eating and drinking as much as you can, the only difference
is you're most likely to do it in one the city's many Ramadan tent. So check out our Cairo 360 Ramadan
Guide to Tents on where to spend your nights, or if you prefer to stay in then
check out Cairo 360 Guide to Ramadan TV for information on this year's shows.
Ramadan kareem!