Cairo Weekend Guide: Mawaweel 2014, Hayy Festival & More!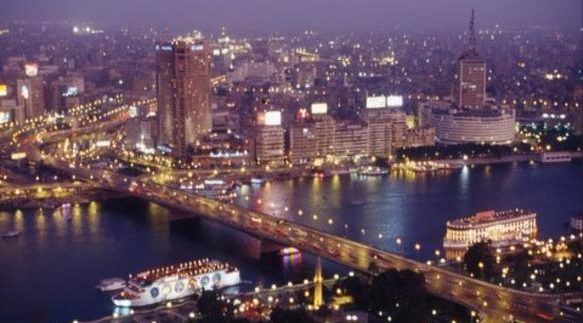 Hello Cairo!
With Eid just around the corner, we're all eager to go to the beach, but while we collectively wait for Ramadan to end, here are a few things you can do over the weekend to keep things interesting!
On Thursday,
Darb 1718 kicks off this year's edition of Mawaweel, featuring a colourful bazaar, art exhibitions and performances by Tahteeb, Hawidro and the Ghalia Benali, while the Hayy Festival 2014 continues at the El Genaina Theatre, tonight featuring Nesma Herky and Jordanian singer Lara Elayyan.
Comedic music duo, High on Body Fat, perform at Heliopolis' Photopia as part of the Music Nights series, while El Sawy Culturewheel delves into the infinite pool of Egyptian nostalgia with Abdel Halim Hafez – a puppet theatre production celebrating the career and life of the legendary singer.
Meanwhile, Cairo Opera House continues its 'Ramadan Nights' series with renowned Egyptian singer, Ali El Haggar.
On Friday, Hayy Festival 2014 welcomes Dalal Abu Amneh; the Palestinian singer has been hailed for her Om Kolthoum covers.
Elsewhere, Eskenderella launch their new album, Saf7a Gedida, at El Sawy Culturewheel's River Hall, while Medhat El Khouly has a performance of his own in theWisdom Hall.
Darb 1718 continue Mawaweel, tonight with Tannoura, Mawlawiyah and Alexandrian band, Ashara Gharby, while Cairo Opera House continues 'Ramadan Nights' with the religious music of Mahmoud El Tohamy.
Head over to the El Dammah Theater for the Nubian inspired sounds of NubaNour
On Saturday, popular indie-pop, Salalem, perform in the Open Air Theater of Cairo Opera House, while Wikalet El Ghouri hosts El Ghouri Tannoura Dance group.
There's art to be soon to, with Picasso Gallery hosting its summer collection which brings together the work of seventeen local artists. Elsewhere, Downtown's Kafein is showing 'Love Signals' by Aya Yehia.
Check out the Cairo 360 events calendar for more!