Cairo Weekend Guide: Mazaher, Taxi El Sahra, Strawberry Swing & Many More…
Seems like long weekends are in the cards for us this year, and one of them happens to be just around the corner. Ladies and Gents; drop everything and take a look at the many fun options that Cairo is offering us this time around. 
Wednesday starts with the Zaar beats of Mazaher at Downtown's Makan, while board games catering company, Boards Kingdom, flourish a variety of games on a game night at Garden City's ROOM Art Space, all while local rock band, Crystal, head to the stage of Maadi's 3elbt Alwan, where a double screening of Tarek Saleh's thriller drama, Metropia, also takes place.
Elsewhere, 90's all-time favourites are on the menu with Taxi El Sahra at Cairo Jazz Club, on a night that also sees Ramy DJunkie, house is at its finest at The Tap Maadi, where Mohammed Sadek and Minus T take to decks, while it's all about hip-hop and r&b at The Tap East, served by DJ Feedo.
Sorour Project step to the stage at 3elbt Alwan this Thursday (Photo: Sorour / Facebook)
Thursday is an eventful day at 3elbt Alwan, where a double screening of Shelter takes places, while Sorour Project and illusionist, Amr Khaled, take to the stage. It's a lucky day for movie lovers, because Magnolia hosts another double screening, but this time it's of Iten Amin's Villa 69, which follows a man who choose total seclusion, until two ladies find their way to his heart.
Those who missed DJ Feedo on Wednesday can catch him at Zigzag, where he hits the decks for the first time at this venue, while lovers of Arabic contemporary music can head to Cairo Jazz Club, where local band, Masar Egbari, take to the stage.
Meanwhile, Amro & the Big Bang Boogie take to the stage for a round of pop covers at The Tap East, before DJ Sewwes takes over, DJ Ghandoukly steps on the decks of Nineteen Twenty Five, while DJs Mobbz and FlashB drop some hip-hop and r&b beats at The Tap Maadi.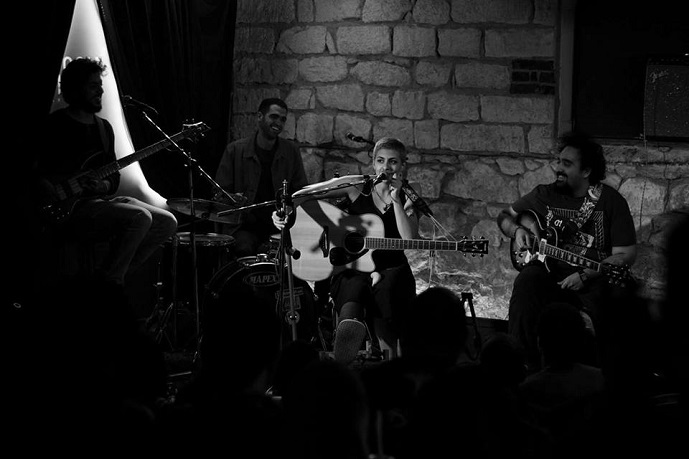 Underground band, Do'souka, take to the stage at ROOM Art Space this Friday (Photo: Do'souka / Facebook)
As for Friday, local underground band, Do'souka, takes to the stage of ROOM Art Space, Estabena play a variety of Mediterranean folk tunes at Gramophone, while chanting group, Waslet Sama', fill the stage with spirituality at Alrab3. Alternatively, DJ Mohasseb is in charge of the music at Cairo Jazz Club, offering up some house tunes.  
Saturday comes with some screenings, including that season four of Black Mirror at Magnolia, Loving Vincent at Osiris and Ashes and Snow at 3elbt Alwan. As per music events, Ahmed Saleh and Telepoetic take to the stage at 3elbt Alwan, Strawberry Swing cover some Coldplay classics at ROOM Art Space, while rock band, Code Masr, as well as Sorour Project, head to the stage at Cairo Jazz Club.
That's not all folks, check the Cairo 360 events calendar for more things to do and places to go this weekend!