Cairo Weekend Guide: More D-CAF, Design Emporium's Street Fair & Much More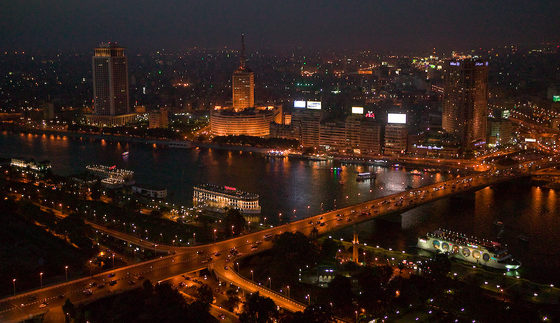 Hello Cairo!
Despite the tumultuous events of the past couple of days, we're glad of the warmer weather; as usual, venues all over the city are encouraging us to carry on as normal, with a full line-up of live music, exhibitions and performances.
Moving into their third week, the D-CAF festival continues to wow the crowds of Downtown Cairo with the very best performers, gathered from around the globe.
Also running over the weekend, all of Diwan's bookstores are celebrating International Children's Book Day with discounts and offers across their entire children's range. Design Emporium is launching their huge, moving Interior Design Street Fair; a one of a kind event, presenting the spring 2014 collections of renowned designers.
On Thursday, Tamarai launch their Discotecture event with DJ Hassan Abou Alam, whilst Alchemy host another sangria-fuelled, Scarlet's Vintage Brew. DJ Mounir Zakhary can be found behind the decks at O Bar, and Shady Ahmed & Glass Onion will be at Cairo Jazz Club. Never ones to disappoint the ravers amongst us, The Underground Night returns to Villa Mercedes with a huge line-up of trance DJs.
El Sawy Culturewheel's Ping-Pong Tournament kicks off in the River Hall, whilst the ever popular puppet show, 'Om Kolthoum Back On Stage' takes place in the Wisdom Hall. Nubian performers, Nuba Nour, bring some authentic Egyptian sounds to El Dammah Theatre, whereas Eskenderella perform their poetry-music at Beit El Raseef.
Friday sees DJs Moneim & Skywalker take over the decks at Cairo Jazz Club, Ellie of London jazzes up Saigon Restaurant and Lounge, and oriental vibes are rife at Almaz's Bells & Cymbals night. Elsewhere, heavy metal rock band, Andromida turns El Sawy Culturewheel into a mosh pit for one evening only.
Artellewa screens the hard-hitting, African film 'War Witch', whereas Al Kotob Khan screens 'The Past'; a family-orientated drama, revolving around the news of a divorce.
Bringing the weekend to a close on Saturday, Danish band, The Magnetic Eagle improvises their way around VENT's stage, and electro-acoustic musician, Martin Fremling will perform at 100Copies. Alternatively, wind-down at Korba's newest nightspot The Garden, at their Recovery Saturdays event.
For an authentic evening, Basheer takes his Nubian sounds to Cairo Jazz Club, and Khaled Shams performs his eclectic mix of contemporary Egyptian music at El Sawy Culturewheel.
As always, exhibitions in the city are constantly rotating; this week sees the opening of short exhibition, 'Painter on a Study Trip' at Gypsum Gallery, 'Beauty & The Beast' at Art Talks, and dual exhibition 'Elsmahy & Romeia' at Khan Fonoon.
This is only a snippet of happenings this weekend; for a full guide, check out Cairo 360's event calendar. Stay safe and have a good weekend!