Cairo Weekend Guide: Natacha Atlas Live!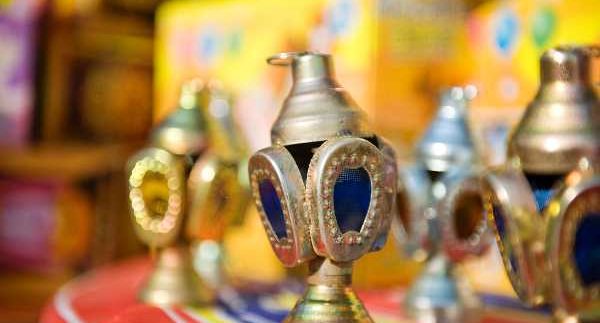 With one weekend left before the end of Ramadan and the Eid
holiday, Cairo's
line-up of concerts, festivals and Ramadan menus are pulling out all the stops.
El Sawy Culturewheel has a full schedule of
concerts, from Thursday's jazz
performance and live storytelling by
Mourad Maher to a show of traditional acoustic music by artist Sodfa.
Also this Thursday, the Cairo Opera House will feature a live piano recital by Rasha Yehya. The Saad Zaghloul Cultural Centre will host a show
of tannoura dancing, while Tunisian
vocalist Emel Mathlouthy promotes
her upcoming album release with a concert at El Genaina Theatre.
Friday brings exciting international
talent to Cairo, with a much-anticipated concert by singer Natacha Atlas for a grand finale on El Genaina's Ramadan stage. DC
Comics Legend Jim Lee will also be
in Cairo for the weekend, hosting a booksigning session and artist's talk at Maadi's Kotob
Khan bookshop.
Head to Sawy Culturewheel again on Friday
evening, where local jazz favourites Eftekesat will perform. Across town, Beit
El Suheimi hosts an evening of folkloric tunes by El Nil Group. For a night of
food and entertainment, drop by Fairmont Heliopolis' Meshmeshaya tent for the
finale of their Golden Nights
evening entertainment, where singer Diab
will perform live. Darb 1718 is also wrapping up its Mawaweel series this Friday, with performance by
local musician Beshir and a last
chance to drop by the arts and crafts
bazaar that has been running for the month of Ramadan.
Take Saturday to relax, with a few helpful tips from Cairo 360 on how to keep yourself
entertained before fetar. Everyone says that no one does Ramadan quite like Cairo; so take
the weekend to tour your favourite tents, fetars and sohours and the company of
good friends.