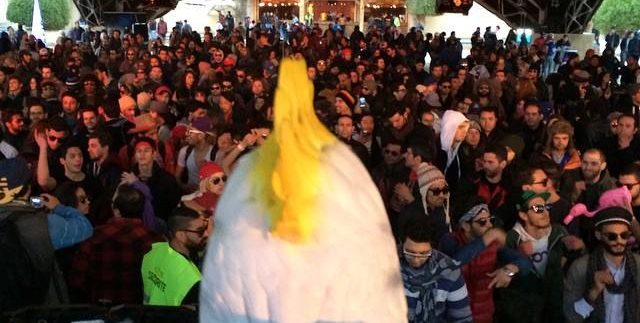 We believe that the last office hours before the weekend are the most appropriate to exult at the thought that 'the end is near' without being called a psychopath. But let us quit the nonsense and get down to business. Here's the deal:
Thursday starts with folk band, Nubanour, taking to the stage at El Dammah Theatre for a Nubian night as North African band, Hageen, hit the stage for a round rock and reggae tuneson another edition of Darb 1718's MazzikaXElSat7, while legendary musician, Yehia Khalil, plays some jazz on the stage of Cairo Opera House's Small Hall. Another jazz night takes place in the city, courtesy of American artist, Halie Loren, who will take to the stage alongside local world music band, Wust El Balad, at El SawyCulturewheel.
Later on, The Tap Maadi hosts another Cheeseballsnight, where it is all about guilty-pleasure pop hits, The Tap East sees an Oriental-fusion night, served by none other than Nour Project, while Cairo Jazz Club welcomes local band, Ritza, for a round of electro surf pop numbers, before Neobyrd, takes over with his electronica beats.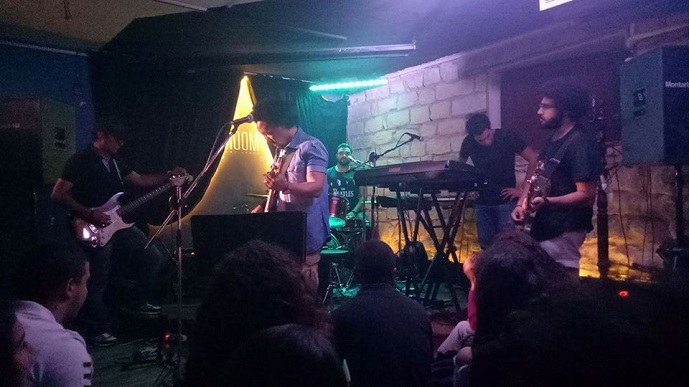 This Friday, local band, Paranoid Eyes, take to the stage at ROOM Art Space for around of Pink Floyd covers (Photo: Paranoid Eyes / Facebook)
As if it's a Groundhog Day, Friday shares almost the same genres of Thursday s' gigs, starting with a Nubian night, but this time at AlRab3, where folk singer, Abdel Rahman Omda, takes to the stage and another round of Darb 1718's MazzikaXElSat7, where Saxophonist, Shady El Qasser, play variousjazz numbers. More jazz musicto come, with Cairo Big Band and Malnoiaheading to the stage at El SawyCulturewheel and local band, Cipher, hit ROOM Art Space's stage. If jazz is not your cup of tea, no worries, this week's ROOM Grand Experience sees a Pink Floyd tribute night, served by local cover band, Paranoid Eyes.
Well, you're probably wondering where the nightlife is. Sadly, this Friday happens to be a dry night, so don't even think about it. However, you can stuff your face with all-you-can-eat wings instead at The Tap Maadi.
As for Saturday, Ahmed Nihad sings an acoustic mash-up of Arabic and English songs at Bab 18, local band, Eftekasat, as well asSimon Spiess Trio Bandplay jazz musicon stage at El SawyCulturewheel, while Nubian band, RT Nuba, take to the stage at Cairo Jazz Club, on a night that also sees a jazz performance by Kirk Macdonald.
That's just the tip of the iceberg, check out the whole lot on the Cairo 360 Events Calendar.