Cairo Weekend Guide: New Art, Film Screenings & Lots of Live Music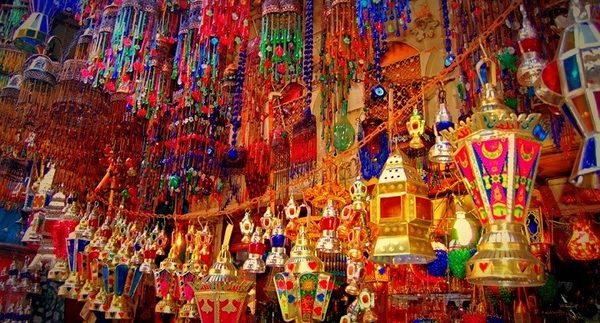 Hello Cairo!

Anyone who
says Ramadan is boring is clearly talking nonsense. Yes, some of the rowdier,
sin-based venues around Cairo are closed for a well-deserved summer holiday but
there has been a distinct swelling of live music covering a range that offers something
for everyone in the past few weeks.
The highlight
of Thursday has to be Mawaweel 2012 at Darb 1718. The annual festival brings
together the best local art and music in one big Ramadan bash. The second
(weekly) day of the festival presents the smooth sounds of Nubian-inspired
singer, Basheer, and Sufi-jazz group, Mawalaweya, perform live.
Meanwhile, Oriental jazz fusion group, Eftekasat, will perform an 'unplugged'
concert at Wikalet El Ghouri ahead of its upcoming Sufi Jazz Tour, and
will feature Dutch clarinet and saxophone player Alex Simu.
The live music doesn't stop there, though; Palestinian
singer, Rim Banna, is gracing the stage at El Genaina Theatre in Al Azhar Park
for a night of music inspired by the beauty and culture of Palestine.
On the other side of the city, MUST Opera House kicks of a
special Ramadan series of gigs with Nesma Abdel Aziz – a passionate and
talented marimba musician, who delivers a unique live performance. Always on
call for festivities, Cairo Opera House hosts a pre-sohour Oriental Takht that
will see Egyptian musicians, Rehab Omar and Waleed Hadar, perform.
Alternatively, one can enjoy a post-fetar film binge at
Cimatheque in Downtown Cairo, with screenings of award-winning short film, Bahari, documentary In the Shadow of a Man and controversial film A Tin Tale.
Photopia's
brilliant series of talks continues tonight, with desert expert, rally
organiser and motorcyclist Raed Baddar. The series runs concurrently with 'Travel
Stories'; a photography exhibition that ties in with the themes of the talks.
The merriment
continues at Photopia on Friday with a performance by Egyptian band, Baheya – a
band whose members met on Tahrir Square during the January 25th
Revolution. Dina El Wadidi – hands down one of the most talented singers and
musicians in this country – performs at El Genaina Theatre, while the Maadi
branch of Bikya welcomes acoustic singer, Aya Mustafa; a young lady whose music
has been compared to Joni Mitchell.
For
something a little more traditional, and a little more peculiar, Zamalek bookstore
Sufi has invited Amer El Tuni for a night of Sufi whirling. The oriental theme
continues at El Sawy Culturewheel with separate performances coming courtesy of
groups Basmat El Andalus and Fan El Namim. Alternatively, one can enjoy a night
of music under the stars at Cairo Opera House's Open Air Theatre with violin
and guitar duo Hassan Sharara and Emad Hamdy.
Saturday is
a somewhat slow day, with the biggest show coming at El Sawy Culturewheel as
seven-man Egyptian group, Foo2 2el Soto7, showcase their jazz fusion. Expect
them to dip into everything from Latin and funk to traditional Arabic music. There's more at El Sawy; named
after the classic Egyptian string instrument, folkloric music group, El
Semsemeya, will also perform.
Another dose of Cairo Opera House's summer program comes in
the form of Egyptian musicians Sayed El Rafie and Mashrabeyat, as they combine
their talents for a mix of oriental music in the Open Air Theatre. In one of the
more peculiar but furiously fascinating
events of the weekend, Cairo Opera House has organised Indonesia Day; an
evening celebrating the art, culture and music of our comrades to the
east.
Art wise, Cala Art Gallery in Zamalek has put together Ramadan Kareem Group Exhibition; a
collection of Ramadan-themed work by a number of Cairo's most talented artists,
while Zamalek Art Gallery has launched its tenth annual summer collective
exhibition, 'Masterpieces X'; an exhibition featuring sculptures and paintings
from a host of prominent Egyptian artists.
Have a great weekend!