Cairo Weekend Guide: North Coast or Not?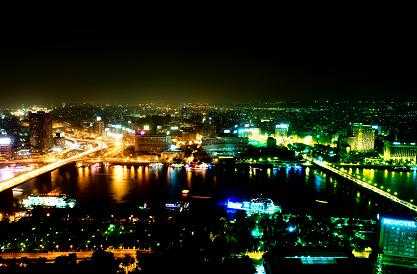 If
you haven't migrated to the North Coast this weekend like the rest of Egypt ,
congratulations! We're here to help keep things interesting inside the city. We'd
hate to see a perfectly good, relatively traffic-free weekend go to waste; so
here we go.
Head
to Makan's Project
Yourself open mic event this
Thursday to show off your talents, and don't forget to visit the Cairo Jazz Club for an evening of dance
floor fun with DJ
Masters at Funk on Friday, with a Saturday performance of alternative
music by Sahara.
For more music, band Massar
Egbari is in town from Alex for a live performance at Al Geneina Theatre on Friday – or if
you're feeling sophisticated, artsy and intellectual, catch artist Juan
Carlos Noria's exhibit at Articulate
Baboon Art Gallery before it wraps up on the 11 th. For evening revelling, catch DJ Ramsi Lehner
and DJ Kicksy for a night of innovative grooves for Cinky
Beats at the Thai Orchid.
The
weekend means time to relax at last – so drop by the Conrad pool for a lazy day of lounging and sun – we've been
recently and quite liked it, so stay tuned for our upcoming review. We're
especially excited about the Burger
Craze promotion at Fairmont
Nile City 's
Napa Grill, an excellent place for a hearty weekend lunch, with specialty
burgers featured weekly.
If
you're feeling a bit more ambitious this weekend, we've got you covered. In the
interest of keeping Cairo as decked out and fresh looking as our beautiful
site, we've done our homework and devised some ingenious ways to stock your closet so you can hit Cairo's weekend scene in
style, without over-burdening your wallet.
Of
course, most Cairenes are making a beeline for the beach once the final work
whistle blows – and so are many of our favourite establishments, from boutiques
to lounges (Loolies, Indigo and Tamarai, to name a few). Tamarai NC 151 kicks off Sahel season with duo DJ Samba and DJ Fahmy, premiering
some exciting new material from Samba's very own Electrum Records. Mercedes Benz
Star Lounge is hosting Serge
Devant and special guests for an invitation-only open bar evening of
celebration.
The
North Coast isn't the only hip beach destination
around! If you must get out of town, don't forget to consider a trip to El
Gouna, where newly-opened lounge C
looks promising for some beach-side night life. Also on offer is a Thursday
Hip Hop
and R&B night at Moods, featuring DJ SPIN, Ministry Of Sound,
HedKandi and DJ Dev!L.
Whatever
you decide to do, have a fabulous weekend!