Cairo Weekend Guide: November Fun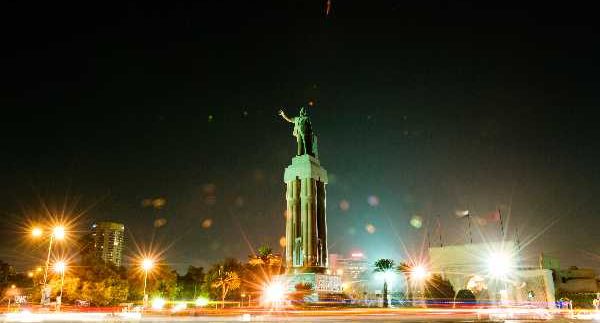 This Thursday gives us yet another reason
to dig out our costume attire (as if we need an excuse) with Jazz Cabaret at the Cairo Jazz Club.
Twenties cabaret dress is required at the door for the Riff Band's eighth
anniversary; so get your wigs, boas and flapper skirts at the
ready.
Also on Thursday, Cairo Art Village hosts an open mic night for a chance to let
your inner performer shine or to catch the best in local amateur talent.
Friday night has DJ Carlos behind the booth at the Cairo Jazz Club, a Karaoke Night at Shmooze Café, while Eskenderella plays El Sawy Culturewheel for an evening of music and
poetry performance.
For something a little further out of the
box, don't miss Saturday's Hip-Hop and
Capoiera workshop held at Townhouse Gallery. Also on the evening's line up
is a jazz performance by the much loved Yehia
Khalil at El Sawy Culturewheel and fusion Egyptian rock group Massar Egbari for L'Orientale Night at
Cairo Jazz Club to wrap up the weekend's musical shows.
There are also art shows aplenty, including The Human Body exhibit showing at
the Cairo Opera House, the controversial
Hany Rashed show at Articulate Baboon, Paper
Trail! by Fransesc Ruiz, and much much more.
For an afternoon of window-shopping, check out the newly opened Theodor's
antique shop, where you can relax in the garden, browse through the shelves for funky
and rare finds, and enjoy the pleasant weather.
This weekend is
also an excellent opportunity to peruse our
November restaurant favourites, where we have assembled our favourite
places to wine, dine and socialise in Cairo.