We are but a few hours away from one unique weekend that comes with fine weather and an endless trail of music events that are taking place across the city. Here are some of the many ways you can enjoy yourself in the next two days:
Thursday begins with a folk night at El Dammah Theatre, where Mazameer El Nile take to the stage for a round of Upper-Egyptian tunes, an underground music night at ROOM Art Space courtesy of local band Do'Souka, while rai music is on the menu at Darb 1718, where Ezz El Ostoul takes to the stage.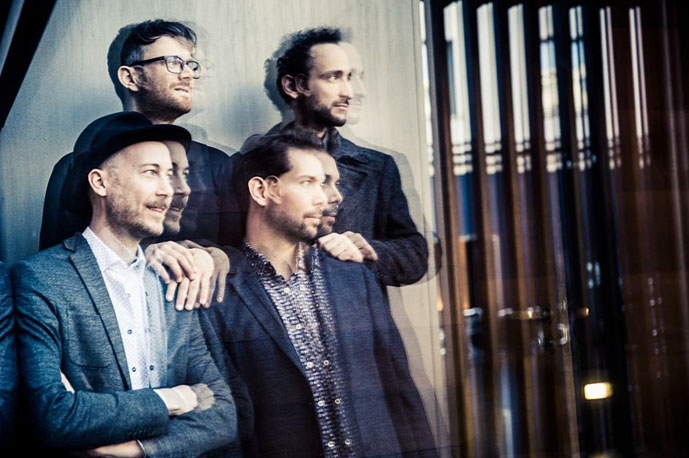 Swiss band Kaleidoscope String Quartet take to the stage this Thursday, as part of Cairo Jazz Fest
(Photo: Kaleidoscope String Quartet / Facebook)
Elsewhere, the 10th edition of Cairo Jazz Fest kicks off with a lineup of Oscarisma, Boghdady Band and Hisham Kharma from Egypt, in addition to Kaleidoscope String Quartet from Switzerland, while the grand opening of Al Burouj Cultural Hub sees legendary musicians Omar Khairat and Ramzy Yassa taking to the stage for a round of classical pieces.
An entirely different vibe is set to take over at The Tap West, thanks to sha'by duo Okka Wi Ortega, while Tag and Bashar Suleiman take to decks for a round of trip-hop tunes at The Tap Maadi. DJ Ike returns to The Tap East for a round of pop tunes, while Solee, Sascha Cawa and Hassan Abou Alam take to decks on Cairo Jazz 610's electronic music night. Alternatively, Mohandiseen's Cairo Jazz Club hosts a series of events under the title of Cairo Jazz Fest Beyond Stage, which begins with a night that sees Dutch band The Jazz Connection playing some numbers, before local band The One Four Five take over to celebrate their 1st anniversary.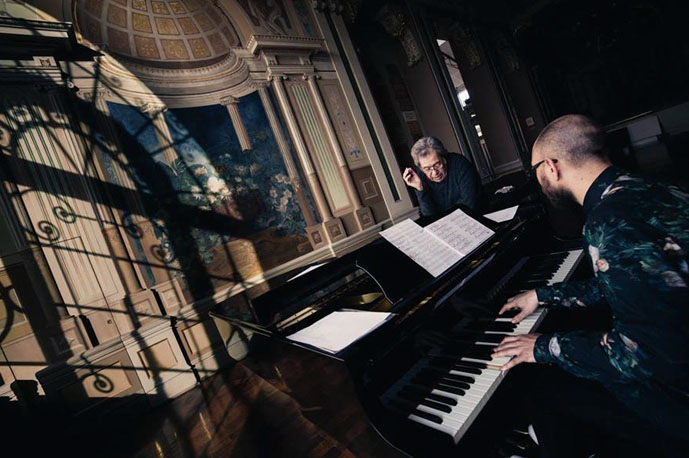 Filipe Raposo takes to the stage at the Cairo Jazz Fest for a round of jazz tunes this Friday
(Photo: Filipe Raposo / Facebook)
As for Friday, Ali El Helbawy takes to River Hall''s stage at El Sawy Culturewheel for a round of Arabic contemporary tunes, Austrian band Random Control play some jazz tunes at ROOM Art Space, while local band Tom Tom take over at Darb 1718. The second day of Cairo Jazz Fest sees various acts taking to the stage, including Nouran from Egypt, Lynn Adib Quartet from Syria and Filipe Raposo & Rita Maria from Portugal.
House music is the name of the game at The Tap East, where Deeb JR and Misty take to decks, and at Cairo Jazz Club as well, but with Ayman Nageeb and Special K taking over. Elsewhere, it's a hip hop and R&B night at The Tap West, where DJ Mo Green takes to decks along DJ Feedo, while it's all about punk and ska music at The Tap Maadi, courtesy of Maadi Calling.
When Saturday comes, AfroNubia take to the stage for a round of numbers that blend African beats with Nubian and reggae tunes, Okabe Family from Japan play some jazz at ROOM Art Space, Cairo Jazz Club's Cairo Jazz Fest Beyond Stage sees Lynn Adib Quartet taking to the stage along with local band Dokkan.
It's a big night for hip-hop and R&B fans; DJs Soul M and Mobbz take to 24K's decks, DJ Teddy take over with his beats at The Tap Maadi as DJ Kashouty plays some tunes at The Tap West. Funk music is at its finest at The Tap East, where this edition of Funktion of Funk sees DJ Sewwes taking to decks. As for Cairo Jazz Fest, Okabe Family, Youssef Fawzi, Random Control and Los Compadres are some of the acts that are taking to the stage.
That's just the tip of the iceberg, check the Cairo 360 Events page for more things to do and places to go this weekend.