Cairo Weekend Guide: Open-Mic Nights, New Exhibitions & Cairo Opera House is Back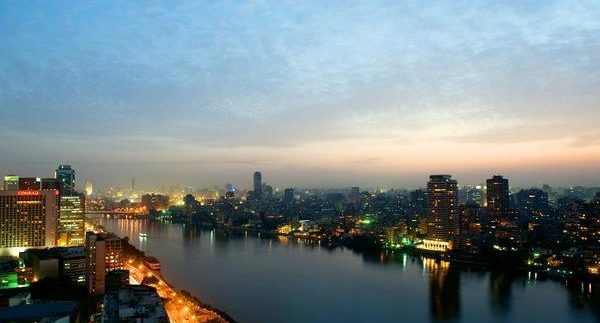 Hello Cairo!
After another hard week of scouring the
city for the best restaurants, bars, shops and exhibitions, we're looking
forward to the weekend as much as anyone. We're the types who work hard and
play harder and there's no city that's more welcoming to this ideology than
Cairo.
Thursday ushers in the weekend with a bang
starting with a night of electronic-dance music at Cairo Jazz Club with Italian
DJ Marco Passarini. He's not the only DJ visiting Cairo tonight, because Pascha
Sharm resident DJ Mash is bringing a reggae-urban night of music to Yasso in
Giza. Elsewhere, dubstep is the order of the night at Melouk as DJs Wetrobots
and Demolition Man take charge.
The hugely popular Hamza Namira will be
performing tonight at the MUST Opera House in 6th of October City and
tickets are running out fast. You can also find your dosage of live music at After Eight in Downtown Cairo where Salalem are performing. At the other end of the scale, Sufi in Zamalek
are hosting this month's edition of open-mic night Mashroo' Al Mareekh where
amateurs get the chance to showcase their talents without the judgement of a Simon
Cowell figure shooting them down.
Islamic Cairo is alive with events, with
the screening of revolution-analysing documentary 'The Agenda and Me' at Beit
El Suheimi and Oud-playing brothers Abdallah and Mahmoud Abou Zekry's
performance at the Arab Oud House being the pick of the bunch.
Friday brings just as much to the table as Opium
continues Arabish House Mafia; a night dedicated to the best Arabic songs of
the last thirty years. Meanwhile, DJ Amir Sharara returns to Cairo Jazz Club for
a night of the grooviest house tunes one is likely to here in this part of the
world and DJ Feedo brings his collection of the best r&b music to Purple in
Zamalek. Friday wouldn't be the same without Nacelle Friday Night House Sessions and this week DJ Aly B is on the Decks at Yasso.

In a nice change of pace, the newly opened
Elmesa7a Art and Culture Centre in Dokki is hosting a swanky fashion show that
will showcase local designers Toya Eltookhy, Maram Hassan, Yara Weheba and many
more. Over in Makan in Downtown Cairo, Al Hezb El Comedy are hosting the inaugural
edition of Fok Yourself; a new platform for open-mic stand-up.
Speaking of Makan, Saturday will see the
venue welcome Sudanese singer Settouna for a rare performance. In Islamic
Cairo, the El Ghouri Tannoura Dance Group perform once again at Wikalet El Ghouri
while Talaat Harb Culture Centre welcomes renowned Egyptian poet Fouad Haggag
for a night of music and poetry.
In Zamalek, Arthropologie will screen
Charlie Chaplin's 1921 film 'The Kid' while Alexandrian rock and blues band Massar
Egbari see out the weekend with a bang at Cairo Jazz Club.
Cairo Opera House is back in full swing and is resuming all events this weekend. Tonight sees the continuation of the series of live screenings from the Met in New York with a screening of Verdi's opera 'Ernani'. Saturday will also see the Cairo Symphony Orchestra return to their weekly performances, this time under the guidance of Japanese conductor Hirofumi Yoshida.
As always, Cairo continues to play host to
a lively art scene, with one particular exhibition already causing waves. 'Black
& White' is an exhibition showcasing street artist Teneen's collection of
work depicting famous Egyptian film stars of old. Elsewhere, Gezirah Art Centre
is showing the works of over twenty young Japanese artists in 'Winter Garden: The Exploration of the
Micropop Imagination in Contemporary Japanese Art'. This weekend will be the
last chance you get to see 'Bahgory on Revolution' at El Masar Gallery which
finishes its run on Saturday, as well as Hany Rashed's exhibition at Tache Art
Gallery which also ends on Saturday.
There you
go Cairo; there's no excuse to stay at home this weekend. Have fun!