The weekend is here folks, and the weather is getting better every day. Here's a glimpse of what's going on in Cairo:
Thursday starts with some heavy Sudanese beats at El Dammah Theatre, where Rango take to the stage, and at Darb 1718 as well where MazzikaXElSat7 sees Asia Madani singing some folk numbers. Arabic contemporary music has its share too; Samer George and Nouran Aboutaleb hit the stage at ROOM Art Space for a night called Arabic Mood, while Mustafa Hussein alongside his band, Agam, sings a round of tunes on Wisdom Hall's stage at El Sawy Culturewheel.
Movie lovers can catch any of Panorama of European Film 's screenings, which take place at Downtown's Zawya Cinema, while art fans in general are in for a treat at Tashweesh Festival's  opening, which is taking place at Goethe Institute in Cairo and sees local artist Balqeis taking to the stage, in addition to a screening of Mounira Al Qadiri's Wa Wailah.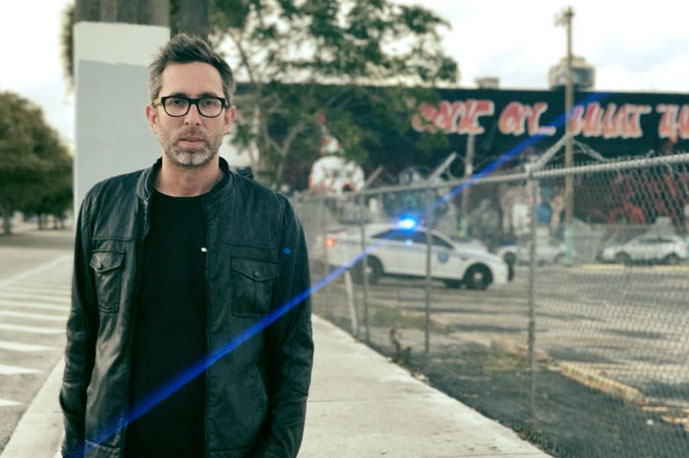 Ibiza-based DJ, Oriol Calvo, spins some house tunes at Cairo Jazz club 610 this Thursday
(Photo: Oriol Calvo / Facebook )
When the night gets older, Cairo Jazz Club hosts a tribute night for The Doors, The Tap East welcomes DJ Ghandokly for a round of pop, R&B and hip-hop tunes, while The Tap Maadi is all about R&B and hip-hop this Thursday, thanks to DJ Tags and Beirut-based DJ Sotusura. The night ends with a massive house night at Cairo Jazz Club 610, courtesy of local DJs Tahawy and Arrab, in addition to Ibiza-based DJ Oriol Calvo.
When Friday comes, enjoy the lovely weather and brunch at either of The Taps, East or West, where a variety of delights are awaiting, or you can head to Cairo Jazz Club 610's brunch, where songstress Malak Salama is set to take to the stage.
Elsewhere, Darb 1718's MazzikaXElSat7 sees Korea-based band Omar & the Eastern Power taking to the stage for a round of world music tunes, while ROOM Art Space hosts a jazz night, courtesy of The Gypsy Jazz Project. It's an Oriental music night at El Sawy Culturewheel, where Shwayet Fann take to the stage, while pop stars, Tamer Hosny and Mahmoud El Essily sing some of their classics on AUC's music night, Volt Fest.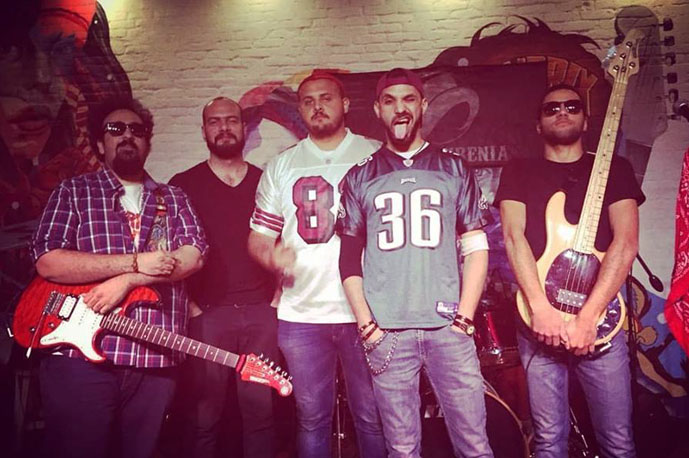 This Friday, local band Blitz cover some Red Hot Chili Peppers' tunes at The Tap Maadi
(photo: Blitz / Facebook)
It's a tech/deep house night at Cairo Jazz Club, where A-Squared and Max Chapman take to decks, and at The Tap East as well, courtesy of DJ Ayman Nageeb. Meanwhile, Cairo Jazz 610 welcomes DJunkie to decks for some dance tunes, The Tap West hosts hip-hop and R&B tunes with none other than DJ Feedo, while it's a rock night at The Tap Maadi, where Blitz take over to cover a round of Red Hot Chili Peppers' classics.
Music events continue on Saturday with local band Nogh taking to the stage at Darb 1718 to play various classical pieces, Egybadour playing some Oriental fusion numbers at ROOM Art Space, while Cairokee play some Arabic rock tunes at El Sawy Culturewheel.
Elsewhere, Mahmoud El Laithy takes over at Gu Lounge for a Sha'by night, DJ Sewwes plays some funk tunes at The Tap Maadi, while DJ Kashouty spins some dance tunes at The Tap East. As for The Tap West, DJ Bedazzle play some tunes as Cairo Jazz Club welcomes Nour Project, and Dokkan on a night called Saturday L'Oriental.
That's just the tip of the iceberg, check the Cairo 360 Events page for more things to do and places to go this weekend.