Cairo Weekend Guide: Ramadan 2012!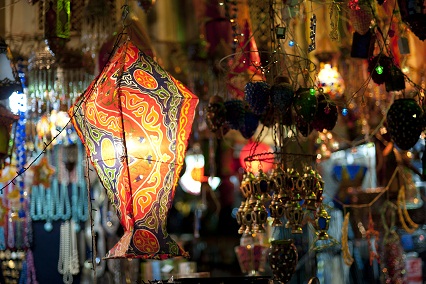 Here we go again. As the first days of
Ramadan, Cairo will be a veritable ghost-town this weekend, as families come
together for the first fetar of the month. But fear not, there's still plenty
to keep you busy on the streets of Cairo.
Thursday sees one last night of
inhibition-losing fun as popular Egyptian indie-pop band, Salalem, is back for
their weekly performance at Downtown Cairo's After Eight. Elsewhere, Pose at
Opium invites Nile FM's DJ Feedo for a night of the best hip-hop and r&b,
while Cairo Jazz Club offers the lure of a night filled with funky, hard
driving house music courtesy of DJ Misty & DJ Hafez. Over at the Fairmont Nile
City, O Bar signs off with Pop the Tempo; a evening of the best mainstream pop
music with DJ Moody.
As one of the only active venues during
Ramadan, El Sawy Culturewheel will host the sounds of Egyptian Folk
band Magna Khan tonight, as well as an evening of laughs with an English-language stand-up
comedy night.
What of the rest of the weekend? Well as
per Egyptian tradition, there is an astounding selection of sixty or so Ramadan
soap operas that are set to launch. So, in salutation of this seemingly epic
boom in the Egyptian television industry, Cairo 360's resident TV addict has
put together a little something on the twenty five most interesting and
ridiculous shows set to hit your screens.
We also have a guide to the all the city's
Ramadan tents, where you can escape the monotony of said soap operas by
enjoying a quintessential fetar or sohour experience.
Like many Cairenes, we worry what all of
this late-night cramming will do to our gorgeous bodies and so hitting the gym
pre- or post- fetar might go some way to alleviating midnight-eaters-guilt.
Alternatively, why not soak up the Ramadan
spirit and the hubbub at Khan El Khalili, where you can grab yourself an
authentic seven-foot fanous – when in Rome.
Of course there's always that most Egyptian
of all body-poisoning traditions: shisha! There's no shortage of specialist
shisha cafés on the streets of Cairo. It's the perfect way to take the edge off
of a hard day's fasting.
Well there you go Cairo. Keep tuned for reviews
of all the fetar and sohour options in the city, as we bring you the good, the
bad and the weird throughout the next four weeks.

Ramadan Kareem!