Cairo Weekend Guide: Ramadan Entertainment, Hana Malhas & Free Yoga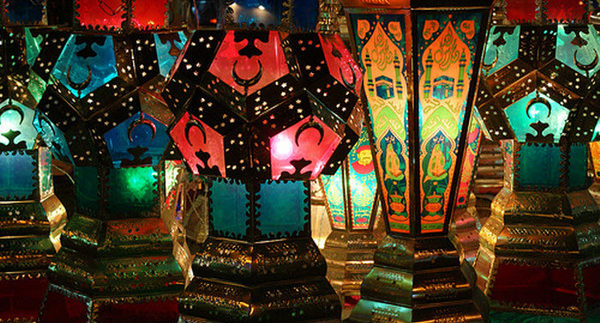 Hello Cairo!
The the city has been playing a game of cat and mouse with the electricity and we're getting fed up; now is not the time to be without air conditioning. We're approaching the end of Ramadan, but this weekend is sizzling with hot events you don't want to miss out on.
This Thursday, Mawaweel 2012 hosts its closing night with Abeer Soliman will hosting a reading of Shehrazad's Last Night and there will also be performances by Egyptian band Ashara Gharby as well as Sufi troupe, Mawalaweya.
There is an abundance of Arabic music to catch this weekend starting with Basata Band at El Sawy Culturewheel who will play a tribute concert in the memory of artist Nabil Lahoud. Ali El Haggar can be found performing in Cairo Opera House, while Lebanese composer and singer, Yasmine Hamdan, will grace El Genaina Theatre for a nostalgic musical evening.
For yet more oriental music, Sodasy Sharara will give a classical performance at Amir Taz Palace, while National Arab Music Ensemble revive classical Arab heritage at Beit El Suheimi.
In Zamalek, Sufi welcomes Mahmoud Al Rannan for an evening of Sufi Chants that speak of life, the world and friendship. Over in El Sawy Culturewheel, Palestinian poet Mahmoud Darwish will be commemorated on the anniversary of his death.
On Friday the music only gets hotter as Jordanian indie-folk singer, Hana Malhas, teams up with Hany Mostafa to give a very special performance at El Sawy Culturewheel. Also in El Sawy Culturewheel are local favourites; Eskenderella, with their unique mix of modern music and poetry, and Basheer who blends traditional, oriental sounds with modern fusions.
Cairo Opera House will host a Tunisian Ramadan Night in the Small Hall, which will celebrate the holy month in all ways Tunisian. Across town in Nasr City, Bikya will have the quirky trio, Pheel, performing live.
Saturday sees Alexandrian band Massar Egbari impart their socio-political satire and Egyptian rock and blues at El Sawy Culturewheel. In the same venue, you can catch a special performance by Abad El Shams choir who are performing over in the Wisdom Hall.
If you've always wanted to start doing yoga, but never felt a strong enough incentive (besides needing to stay fit), then maybe Aum Shanti Yoga studio can entice you with their Free Introductory Yoga Sessions – did someone say free?
With Ramadan nearing its end maybe this weekend is your chance to check out the Ramadan Kareem Group Exhibition at Cala Art Gallery, which showcases the works of some young local artists. Alternatively, Zamalek Art Gallery hosts Masterpieces X: Collective Exhibition.
Since it's so hot outside and the electricity is toying with our emotions, and sweat ducts, maybe this really is the time to go out and enjoy your weekend.
Ramadan Kareem!