Cairo Weekend Guide: Season Two at VENT, the Sumo Festival & Much More!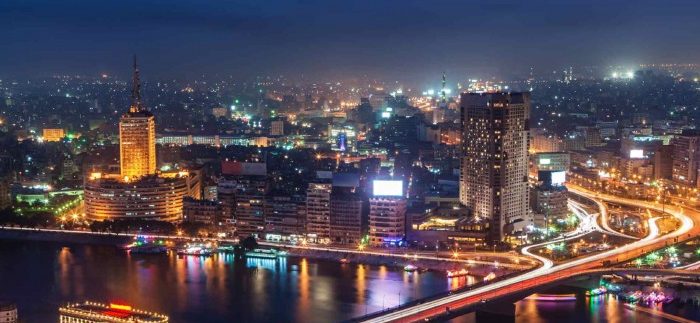 Hello Cairo!
School has started, no one's in Sahel anymore, and it's time for party season to start again in Cairo, here's what's going on in the city this weekend!
On Thursday, VENT starts its season two clubbing nights with returning guest, Bradley Zero, while over at Cairo Jazz Club, local bands Grey Grass and Sour Crowd are set to deliver an energetic night of music.
Meanwhile, recently opened Maadi nightlife spot, Syren Bar, hosts the red-hot duo Aguizi & Fahim as part of their Euphoric Thursday, while the good folks at Alchemy hold another edition of Heart of the Equator for some tropical cocktail fun.
Over at Fairmont Nile City, O Bar hosts DJs Khaled Hussein and Ahmed Mokhtar, while Noha Taha brings her vocal talents to Saigon Restaurant & Lounge.
Belly-dancing Scotland native, Lorna of Cairo, takes the spotlight at Downtown bar, After Eight, while Dehka Band performs their contemporary oriental tunes at El Sawy Culturewheel.
On Friday, Heliopolis bar, the Garden, hosts another edition of 'We Funk on Fridays' with Cairo's DJ Mobbz and Dubai's DJ Brooklyn, while Cairo Jazz Club plays host to a big night of music with DJ Kareem Auf and DJ Safi.
Elsewhere, popular local band, Like Jelly, takes the stage at VENT with their unique brand of satirical music, followed by a special performance by DJ Eskalob, while Eskenderella bring their blend of modern music and poetry to El Genaina Theater.
O Bar hosts an R&B Night with DJ Feedo and partner in crime DJ Hook, while El Sawy Culturewheel host the Sumo Festival, in collaboration with the Japanese Embassy in Cairo.
Singer and composer, Medhat El Khouly, takes the stage of the Open Air Theatre at Cairo Opera House, while Mohandiseen's Almaz hosts another edition of Bells & Cymbals with DJ Nader Nelson and belly dancer Nesma.
On Saturday, Cairo Jazz Club hosts Meshwar for a night of Arabic reggae, while Graffiti invites you take a trip down memory lane with Retro Lounge.
ALchemy continues to champion local artists with the introduction of a new exhibition, this time by local artist Gehad El Shaikh and the El Ghouri Dance Troupe is back in action at Wikalet El Ghouri.
There's more art at Heliopolis venue, Balcon Lounge, where Hagar Masoud's multi-discipline project, 'You Cannot Swim at the River Twice', while Bayt Al-Sinnari hosts the Men Fat Ademo Tah Festival, featuring live music and a bazaar of local handmade crafts.
The Cairo Symphony Orchestra, conducted by Ahmed El Saedi, perform Beethoven's 9th symphony inthe Main Hall of the Cairo Opera House, while Asrar El Gamal take stage at the Open Air Theatre, also at the Cairo Opera House.
For a full list of what's happening this weekend, please check out the Cairo 360 events calendar. Have a great weekend!