Cairo Weekend Guide: Short Film Festival, Puppet Shows and Local Talent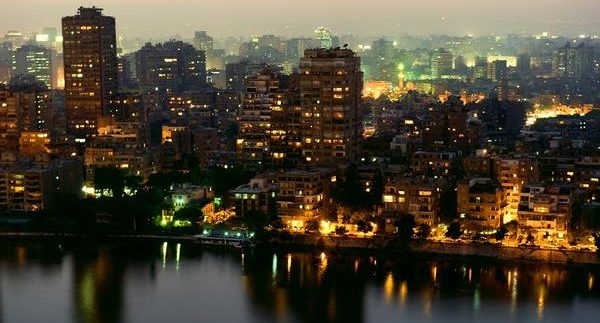 Hello Cairo!
We're only twelve days in, but 2012 is
looking like another great year in Cairo! When it comes to live music, parties,
exhibitions and events, Cairo takes some beating, and this weekend is no exception.
So go forth Cairenes; infest every nook and cranny of the city and have fun!
Cairo Jazz Club will usher in the weekend
with a spectacular Thursday night line-up of live music. Acoustic duo Mariam
and Abo will begin the evening before Wust El Balad take things up a few notches
with their unique fusion of Egyptian and western music. Stiletto Lounge on the Giza Corniche is back in the swing of
things for 2012, as mainstay DJ Feedo will spin the best urban tracks to keep the dancefloor packed.
As one of Cairo's most popular folk groups,
El Tanboura are looking to build on their international recognition,
and will be playing at their namesake El Tanobura Hall in Downtown Cairo. Also
in the area is the Abdel Halim Nowera Ensemble, who will perform a selection of
classical Arabic songs at El Gomhouria Theatre.
Cairo Opera House will host a couple of
interesting musical events too. Korean musician Jung Kee Choi will lead a
clarinet performance, while Italian conducter Elio Orciuolo will lead a gala
concert that will play to a medley of classic opera scenes.
As we edge ever closer to the first
anniversary of the January 25th revolution, author Alaa El Aswany will return
to El Sawy Culturewheel to give a talk tonight on post-revolution Egypt
Things really pick up on Friday, starting
with Yasso Lounge's afternoon shindig. The classy Giza venue will host an open
bar Betty Boop party (whatever that is) starting at 2PM. For those of you who'll be rolling out of bed
at that time, Yasso still has Nacelle's Friday Night House Sessions up its
sleeve later that night with music coming courtesy of DJ Tito.
Elsewhere, Purple in Zamalek will unveil DJ
Feedo for a night of r&b and hip-hop and '4 the Love of House' is back at
Cairo Jazz Club with DJ Amr Hosny.
The conspiracy theorists among us might be
interested to hear that El Sawy are hosting a seminar that has been candidly
titled 'Khofu's Pyramid and Zionism'. The seminar will look at allegations that
the largest of the three Giza pyramids is a site for Masonic rituals. Creepy.
On a brighter note, El Sawy will also celebrate the impending Chinese New Year
with two days of colourful events.
We've been looking forward to Saturday, because
the Future Shorts Film Festival has arrived in Cairo! The first of what will
hopefully be many more to come, Future Shorts will spark new life into indie
filmmakers in Egypt. With the event held at Amuse in Zamalek, organisers have
brought a fantastic selection of award-winning short films from as far and
wide as the US, Argentina, Australia and Europe, as well as the Egyptian film Ahmar
Bahet.
Cairo Jazz Club continues its policy of showcasing
the best young musicians from around the country, and this time oriental jazz,
funk, Latin, rock and Charleston tunes will be the order of the night as
Malaleem perform.
Elsewhere, Czech composer Jiří Petrdlík will lead Cairo Symphony
Orchestra's weekly performance at Cairo Opera House and Wikalet El Ghouri in El
Hussein will host another night of El Ghouri Tannoura Dance Group. The Clown and The Revolution is a puppet show running at Beit El Suheimi in the heart of El Hussein. The play takes a lighthearted look at the past thirty years in Egypt. Tonight's show is its last performance. Another play is Hit and Run at Darb 17 18, where an eclectic group of performers will tell their real stories in the hope of creating a theatrical dialogue with the audience.

New art exhibitions this week include
Khaled Hafez's 'On Codes, Symbols and Stockholm Syndrome' at Safar Khan Gallery
in Zamalek, whose use of Pharaonic symbols juxtaposed on more contemporary
imagery made a splash with our reviewer. Speaking of Pharaonic symbols, Ayman
El Semary has used similar techniques in his collection of work at the
Kempinski Hotel's Chocolate Lounge. Saturday will see Hany Rashed bring an
eclectic range of work that spans the last twenty years at Tache Art Gallery in
Designopolis.
There you go Cairo, make the most of the
weekend!