Spending the weekend in Cairo can be stressful, especially with such scorching weather, but luckily the city brims with a spectrum of events that won't turn the weather around, but will at least change your mood and carry your safely through that heat wave. Here's the deal:
Thursday begins with a double bill at Saladin Citadel where the National Youth Folklore Troupe of China takes to the stage, before Egyptian artist Hany Shaker takes over for a round of classics, all as part of Cairo Opera House's Citadel Music Festival that lasts until the 16th of August.
Another double bill comes along with another edition of El Sawy Culturewheel's Om Kalthoum Returns, while El Dammah Theatre hosts a folk night, where El Tanboura take to the stage to play a round of tunes on the simsimeya. Elsewhere, Townhouse Gallery sees a live performance entitled Live Praxes, while ROOM Art Space in Garden City hosts Art of Maqam; an Oriental night courtesy of oud player Mohammed Antar alongside Youssef El A'shy.  
Alternatively, DJ Soul M spins some R&B tunes at The Tap Maadi, DJs Misty, Aguizi and Fahim take to decks at Cairo Jazz Club 610 for an electronic night, while local band Crash Boom Bang, as well as R&B DJ, Mobbz, are on the menu at The Tap West. Pink Floyd fans can head to Cairo Jazz Club, where cover band Andromida take to the stage to sing various classics.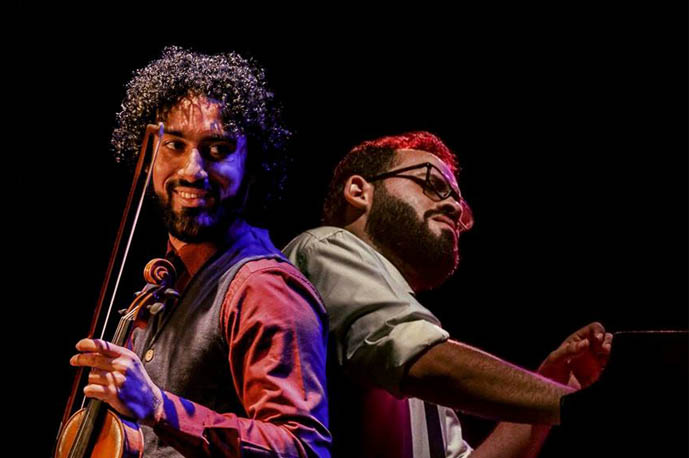 The duo, Fouad & Mounib, play a variety of original pieces at Saladin Citadel, where Cairo Opera House's Citadel Music Festival takes place until the 16th of August (Photo: Fouad & Mounib / Facebook)
As for Friday, Darb 1718 hosts another edition of MazzikaXElSat7, which this time around sees a jazz night, courtesy of the Noha Fekry Quartet, while local band Nouran Abutaleb & Friends head to the stage at ROOM Art Space for a round of numbers that cover various folk tunes, in addition to classics by Farid El Atrash and Abdel Wahab. Citadel Music Festival sees the duo Fouad & Mounib playing various original pieces, before Tunisian diva Ghalia Benali takes to the stage for a round of Oriental fusion songs.
Speaking of Oriental, Gu Lounge's Oriental night welcomes sha'by artist Abdel Baset Hamouda to the stage along with belly dancer Christina, while 24k's Cabaret Night sees belly dancer Farah Nasri shaking to the beats of DJ Ahmed Raouf. Hip-hop and R&B lovers are lucky, as DJ Feedo takes to decks at The Tap West, while DJ Mobbz and DJ A.K. hit the decks of Cairo Jazz Club 610.
Elsewhere, it's a funk & pop night at The Tap Maadi, where the trio AWE take to the stage, The Tap East sees a funk night, where DJ AKM takes over, while Hassan Abou Alam and Nour Fahmy are on the menu at Cairo Jazz Club.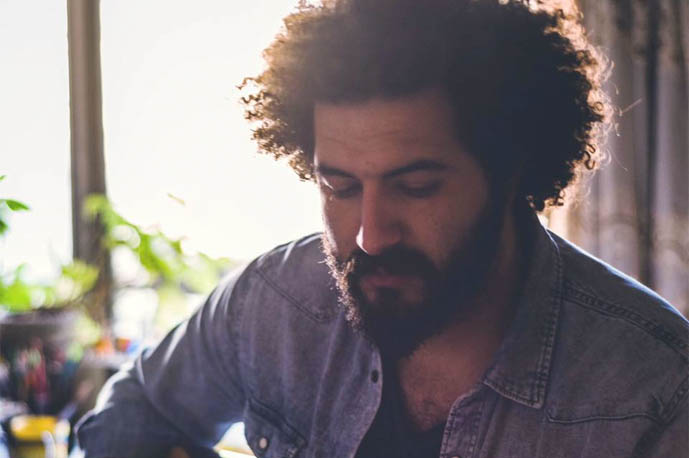 Shady Ahmed grabs his guitar and heads to the stage at The Tap Maadi for an acoustic night (Photo: Shady Ahmed / Facebook)
On Saturday, Nesma Abdel Aziz plays some tunes on her marimba on the stage at Saladin Citadel, before Ali El Haggar takes over, as part of Caitadel Music Festival, while ROOM Art Space hosts an Open Mic night, where everybody is free to brandish their talents.
Meanwhile it's an acoustic night at The Tap Maadi, where Shady Ahmed takes to the stage and at The Tap West too, but with Ahmed Daoud taking to the stage for a round of tunes. Sealing the Weekend with an Oriental touch, Gu Lounge has Mahmoud El Leithy, while Cairo Jazz Club welcomes local bands Mazeek and Basata to take over on a night called Saturday L'Oriental.
That's not everything folks! Catch it all on the Cairo 360 Events Page and have yourself a jolly-good weekend.