Cairo Weekend Guide: Spring Festival, World Music & Shopping Bazaars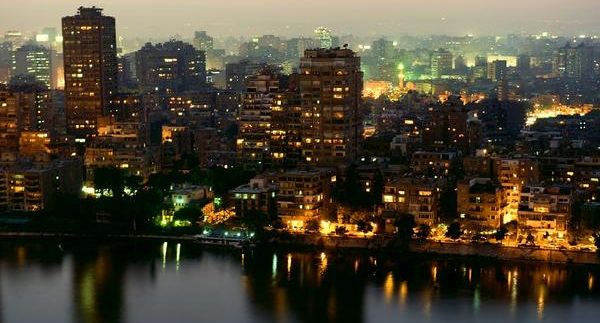 Hello Cairo!
Things are heating up in the capital in
every way and there's no shortage of fun in the capital this weekend.

The biggest in DJs in the country are out
in full force this Thursday, starting with DJ Ivan de Rossi, who has taken a
night off from his usual gig at Space at Sharm El Sheikh to make some noise at
Yasso with DJ Lith K. Elsewhere, DJ Feedo shifts his urban tunes to Opium. In
one of the more peculiar events of the weekend, Risas are hosting a night of
drinks and politics as they screen a presidential debate.
Cairo Jazz Club will host another
double-whammy of live performers as the Ka-ssettes kick the night off by
covering everything from Florence + the Machine to Duffy, as well as their own
material. They'll be followed by Glass Onion; Cairo's one-and-only Beatles
cover band. Over the other side of the river, soul dive Michelle Rounds performs
at Jazz Bar, while Salalem perform at After Eight.
Thursday will also see the last night of
the Spring Festival's 'Samar with the Revolution' at Makan; a storytelling-play
that has been conceived by three activists from Egypt, Yemen and Bahrain.
If you can bear to pull youself out if bed
before noon on Friday, the Sodic West Spring Fest features
activities for all ages, great food and a pretty impressive raffle prize draw.
Friday night sees the launch of O Bar's
newest concept night; House Arrest. Thumping beats can also be enjoyed at Cairo
Jazz Club with DJ Migo's electro-house beats and at Purple with DJ Feedo.
Underground on Egypt is on the rise, and
Jordanian Band Jadal will perform at Darb 17 18. Not only is this the group's
first performance in Egypt, but they'll be joined by Egyptian musicians such as
Baraka, Darwasha and more.
The Spring Festival continues at Falaki
Theatre, where American choreographer Dina Brigade performs 'Cavewomen – The
Next Incarnation!'. The performance brings together satiric verse, taiko
drumming, martial arts and storytelling as a commentary on cultural effects of
the U.S. and male dominance.
Egyptian band Lel We Ain is performing at
After Eight, while legendary Sudanese musician Sharhabeel Ahmed performs a
unique combination of arias, ballads, reggae, jazz and traditional Sudanese music
at El Sawy Culturewheel.
Saturday ushers in a host of performances from
international artists around Cairo, including Dutch jazz group Sharqi Blues' performance at Darb 17 18;
a band whose strong oriental influences have already made them a hit in the capital.
Elsewhere, a trio of acts will perform as part of travelling festival AfriCairo
at Cairo Jazz Club. The Spring Festival also continues at El Genaina Theatre
with Iranian band Ajam.
El Sawy Culturewheel is representing Egypt
though, hosting performance from both Salalem and Bluenotes.
Shopaholics will have a hell of a time in
Zamalek, with Sufi holding a garage sale, Bazarna holding their summer
exhibition aboard Le Pacha and Nūn Center hosting another of its popular
farmers' markets.
New art this week comes in the form of Xania
Nikolskaya's exhibition 'Dust' at Townhouse Gallery, while this weekend will be
the last chance to see Nazli Madkour's exhibition 'Homage to Women' at Safar
Khan Gallery.

There you go Cairo; happy weekend!