Cairo Weekend Guide: Street Festival, Sudanese Folk Music & Revolution Art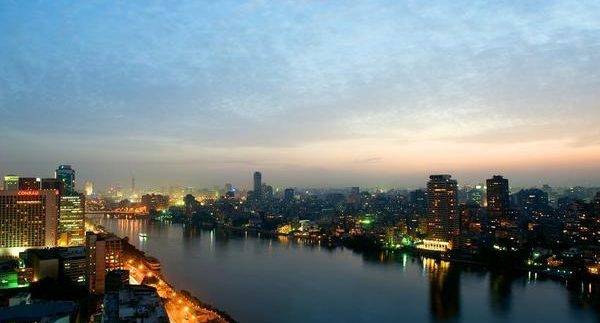 Hello Cairo!
It's getting warmer in the capital, and it
may be premature thinking, but we've already started to dream about what the
summer of 2012 holds for Cairo. In the meantime, there's plenty to do and see
starting off with a whole weekend of revelry.
Thursday ushers in the weekend with a night
of sultry divas at Cairo Jazz Club as Noha Taha and Michelle Rounds perform.
Elsewhere, while DJ Feedo is at Stiletto in Dokki for a night of unadulterated
hip-hop and r&b while DJ Fabric will be reeling of tunes at Melouk.
Deeper into the city, Ismailia's El Waziry
Group are performing a night of traditional Egyptian folk music at El Tanboura
Hall, while one of Sudan's leading singers Salma El Assal will bring the vibes
of western Sudan to Makan.
Zamalek's favourite new hangout spot Sufi
hosts bossa-nove fusion group Betengan-Gen for a unique musical experience. Also
in Zamalek, El Sawy Culturehweel is still in the Valentine's mood as they host
Mashaweer Band and Camera Band for a special Valentine's concert.
Friday will have clubbers in a bind,
because while DJ Feedo is rocking Purple with more heavy hip-hop and r&b,
DJ Karim Zalat is at Cairo Jazz Club for Electro Friday. If that wasn't enough,
Arabish House Mafia at Opium in Zamalek is back for a night of the best Arabic
music of the 80s and 90s and Nacelle's Friday Night House Sessions are at Yasso
with DJ Tito.
Those looking for something a little
different to the norm might enjoy the screening of film 'The Tiger and the Snow'
at Sufi or the Sekem Peace Voice & Choir's performance at El Sawy
Culturewheel. El Sawy will also host their annual Sakia Street Festival which
will feature an eclectic line-up of performances, activities and authentic
Egyptian snacks.
Saturday gives Cairo a treat if two
brilliant live performers. Beshir is back at Cairo Jazz Club with his smooth
Nubian fusion, while celebrated oud player and composer George Kazazian, will
perform at El Sawy Culturewheel.
Meanwhile, DJ Feedo is coming out to play
for the third time in as many days for ladies' night at Stiletto. Speaking of
ladies, the US embassy project 'Sing Egyptian Women, Let the Word Hear You'
stops off at El Sawy Culturewheel.
The art scene in Cairo is heaving at the
moment, and we have been impressed with Ali Abdel Mohsen's exhibition at
Mashrabia Gallery in Zamalek. The way in which the artist depicts events in
Tahrir is different to any other revolution-related art. The same can be said
of Ahmed Kassim's tongue-in-cheek exhibition 'Politica' at Safar Khan Gallery.
The innocence that comes across in Shaimaa Aziz's paintings of everyday life in
Egypt also makes 'Special Characters' at Nashwa Art Store an exhibition worth
checking out.
Al Azhar Park is also hosting a unique exhibition in EU-backed itinerary photo-exhibition 'Visionary Africa: Art at Work'.

There you go Cairo, have a great weekend!