Cairo Weekend Guide: Student DJ Battle, Christmas Bazaars, Lots of Live Music & More!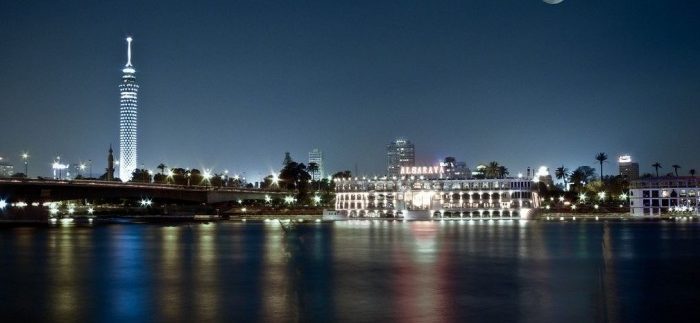 Hello Cairo!
Many continue to complain about the cold, and often unpredictable, weather, but the city seemed to have warmed up over the past couple days and it's come at the perfect time.
Thursday sees the conclusion of this year's Cairo International Women's Film Festival, with the final screenings taking place at the Goethe Institute, Cairo Opera House's Artistic Creativity Center and Falaki Theatre in Downtown Cairo – the latter of the three will also host the closing ceremony
The last pre-semi-final battle of the Student DJ Program is set to see Marc Wahba and Nour Fahmy go head-to-head aboard Zamalek's Omar Khayam Boat, with Egypt's own MFayek on opening duties and popular Brazilian duo, Vintage Culture, headlining.
Aly Bahgat takes over the decks at VENT, while Cairo Jazz Club hosts a night of reggae with local bands, Meshwar and Reggang. Meanwhile, sister-venue, Alchemy, gets experimental with vodka at Shiver. At Fairmont Nile City, O Bar hosts Dr. K and DJ Asser Nabil for a night of house, while Noha Taha and Saigon Restaurant and Lounge host a special ABBA Night and Napa Grill hosts another Seafood Festival.
Take it easy on Friday and head over to the Conrad Cairo Hotel for Sparkling Jazz Brunch, Cairo Marriott Hotel for the Brunch Picnic, or the Le Meridien Cairo Airport for the Friday Brunch. Later on in the evening, Mohasseb brings his progressive house sets to Cairo Jazz Club, while DJ Nii does likewise at Fairmont Nile City's O Bar.
Elsewhere, local favourites, Like Jelly, bring their blend of humour and music to VENT, while Zamalek's Riverside hosts a an uncharacteristically raucous night featuring Shaggy and Lina Marwan in another edition of Riverdeep. Also in Zamalek, Bar D'O hasn't had much live entertainment of late, but welcome acoustic singer-songwriter, Hassan Ramzy.
At El Sawy Culturewheel, Oriental brass band, the Blowers, perform in River Hall, while nine-man fusion band, Leil We Ain, take to the stage in the Wisdom Hall.
Friday also sees the Egypt Craftopia Christmas Bazaar kick-off at Downtown Katameya Mall – which will last both Friday and Saturday – while Zamalek cafe, Sidewalk, host a Book Fair with proceeds going to charity.
On Saturday, there's more Christmas shopping fun with this year's Christmas Week: Egyptian Designers Rock at Dina Maghawry Design Showroom, while SODIC West jumps on the festive wagon with the Westown Hub Winter Festival, featuring a shopping bazaar, activities for kids and live entertainment.
If you still have some energy left in you, catch another quirky audio/video party at VENT courtesy of SIDY, or catch the fusion of trip hop and Sufi vocals with Ahmed Salah and Abdulla Miniawy at Cairo Jazz Club.
This weekend will be the last chance to catch Eid Abdel Salam's exhibition at Safar Khan Art Gallery, while new art this week comes at New Cairo's Sharjah Art Gallery which is hosting Rana El Nemr's Assembled in Streams of Synonyms.
These are just a few of the parties, gigs, exhibitions and events taking place across the capital this weekend – check out the Cairo 360 events calendar for more!