Cairo Weekend Guide: Student DJ, Cairo Fashion Festival, FUSED & More!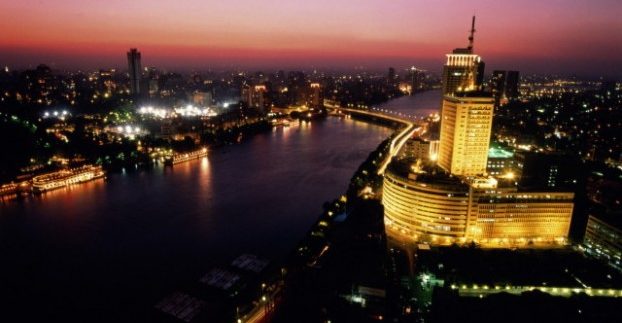 Hello Cairo!
Winter in Egypt has begun to rear it's ugly head, but Cairo isn't a city that lays down for anything or anyone – unless it rains, of course. Whatever the case, there's plenty to see and do across the capital this weekend, with plenty of live music, parties, exhibitions and much more awaiting you.
On Thursday, the highly anticipated third edition of Student DJ kicks off with the first round of battles between Bashar Galal and Chiati at Skypool, Fairmont Nile City, while Cairo Jazz Club and Darb 1718 team up to bring you FUSED; a night of experimental and world music.
DJ Aly Bahgat spins his resident spot at VENT, while O Bar hosts the talents of DJ Blind and Dr. K. CJC hosts a very musical night featuring the talents of Us We Lazq and the increasingly popular saxophonist Nour Ashour, while Alchemy brings back the allure of sangria with Scarlet's Vintage Brew.
Graffiti joins the forces of DJ Roro with drummer Shaban for a night of unstoppable beats, while Cairo Mirage City Hotel's Vintage Bar & Lounge hosts a special Karaoke Night.
On Friday, you can kick off your weeken in style with the Fairmont Nile City's Friday Brunch, whih this week features the one and only, Ahmed Harfoush.
CJC hosts a night of techno night featuring Polish DJ Maciek as well as Ahmed Samy and some trippy visuals, while the usually laidback Riverside changes things up for RIVERDEEP, featuring the progressive house stylings of Mohasseb.
Back 2 Basics returns to Fairmont Nile City's Skypool for The Reunion featuring home-grown talents Mohasseb, SHawky, Ouzo and Abu Samra, while multi-talented Lebanese diva, Dolly Shahine, takes the spotlight at Cavallini.
The third edition of Cairo Fashion Festival welcomes fashionistas for a day of runway shows, live music and all-around shopping fun at Cairo Festival City Mall, while the Marriott in Zamalek welcomes one and all for their new BBQ Brunch.
Rawabet Theater hosts the unveiling of locally produced comic book Pass by Tomorrow featuring music by Egoz, while Safar Khan launch their 2014/2015 season with a special exhibition by established Alexandrian artist, Abdel Salam Eid.
On Saturday, join SIDY at VENT for the nineties classic tribute, Sup90, or head over to El Mojito for a special Salsa Night – but don't forget your dancing shoes!
El Sawy Culturewheel hosts the Groovy Aid Metal Festival, featuring five local bands and all proceeds going to the 57357 children's hospital, while Cairokee perform a special gig at the New Generation International School.
Head over to Wikalet El Ghouri for some magical dance and music courtesy of the El Ghouri Tannoura Troupe, or catch award winning Egyptian singer Khaled Helmy at El Sawy Culturewheel.
Art Lounge Cairo host the exhibition titled The Journey by a an eclectic group of local artists, while Zamalek Art Gallery showcases the latest sculptures of Mohamed El Fayoumi.
For a full list of what's happening this weekend, check out the Cairo 360 events calendar. Have a great weekend!