Cairo Weekend Guide: Student DJ Semi Finals, Friday Brunch, Christmas Events More!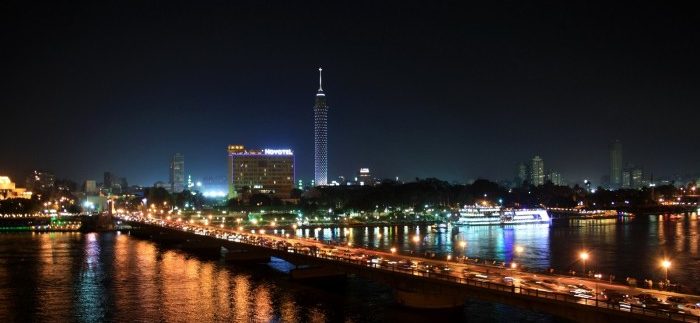 Hello Cairo!
Everyone's scrambling to do their holiday shopping, freaking out about New Year's Eve or just trying to stay cosy and warm. Whichever of the above you are, stay calm – it's the weekend.
On Thursday, the first Student DJ 2014 Semi Final takes place at the Omar El Khayyam Boat between Nour Fahmy and Marwan Akl, with Tamer Auf on opening duties and Belgian-Italian producer, Aeroplane, headlining.
VENT introduces a new quarterly residency titled Rhythm Section Cairo, featuring returning favourite Bradley Zero, while Mohasseb returns to the Riverside decks for another edition of Riverdeep.
CJC welcomes back Screwdriver for a night of the rock, pop, funk and blues covers, while Darb 1718 hosts Project Dahab; a festival of sorts featuring live entertainment and other surprises. Dokki bar, Alchemy, hosts the whiskey-inspired, Molten Amber, while Lorna of Cairo makes her way to the stage at After Eight.
There's plenty going on at Fairmont Nile City, meanwhile, with Noha Taha leading ABBA Night at Saigon Restaurant & Lounge, Napa Grill hosting another Seafood Festival and belly-dancer, Leila, performing at Bab El Nil.
For music lovers, local psychedelic rock band, the Invisible hands, mark the release of their new album with an intimate gig at 100Copies Music Space.
How does Friday brunch sound? Conrad Cairo Hotel, Cairo Marriott Hotel, Fairmont Nile City's Napa Grill, and Le Meridien Cairo Airport all offer different selections of delicious cuisines for you to enjoy with the whole family, while The Garden hosts another edition of the wonderfully simple Fridazed brunch, featuring unlimited burgers, hotdogs, beer and wine, with DJ AK on the decks.
The festive season is upon us and 6th of October City's Galleria40 hosts its own Christmas Bazaar featuring some of Cairo's top brands setting up shop for a Christmas shopping experience
In the evening, Richard R makes his debut at CJC, before Special K takes over the deck with deep house and electronica, while VENT hosts the fifth and last edition of Paris-Kasr El Nil featuring Habiba Effat.
Riverside welcome sibling DJ Duo Gawdat for another edition of Riverdeep, while Maadi's Tipsy Teapot starts the Christmas celebrations early with the Xmas Send-Off featuring DJs Ben and Steve Faulkner.
There's more at Fairmont Nile City, as Saigon Restaurant & Lounge celebrates Frank Sinatra's birthday with Ahmed Harfoush and O Bar welcomes DJ duo, Aguizi & Fahim. Meanwhile, Sahara front-man Ezz El Ostool makes his way to the After Eight stage for a Rai-infused night of music.
Last but not least, AUC's Holiday Book Fair kicks off, offering thousands of books stating at 10LE
.On Saturday, VENT hosts another edition of the weird and wonderful 90's audio/video party SupSIDY, while CJC, in collaboration with the US Embassy, host the visiting Anthony Stanco Ensemble.
DJ Mazen ends the weekend at After Eight, while the Cairo Symphony Orchestra gears up for performance at the Main Hall of the Cairo Opera House.
On that busy island that people hate to love and others love to hate, Zamalek Market is bringing together local vendors for health-conscious shoppers looking for locally-grown fresh produce.
These are just a few of the events happening across the capital – check out the Cairo 360 events calendar for more. Have a great weekend!