Since it's only a matter of hours before this week becomes history, drop everything and start planning how your weekend should go. As always, Cairo is not short on events that cover every means of entertainment, so you'll probably find your cup of tea: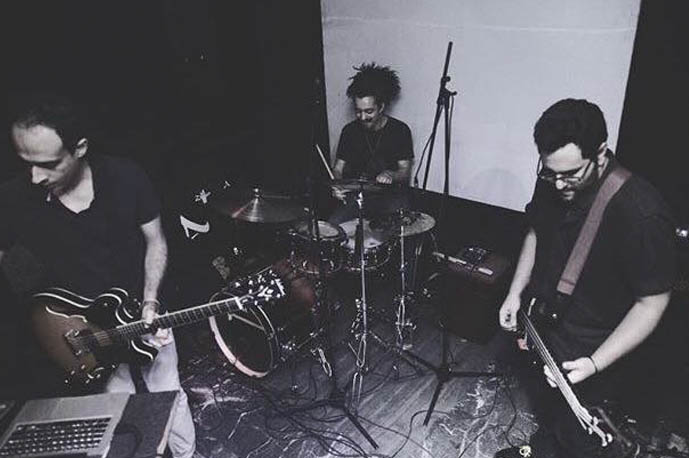 Local band Telepoetic take to the stage at ROOM Art Space this Thursday
(Photo: Telepoetic /Facebook)
Thursday begins with a rock/indie night at Stage ElZamalek, where local band Karma Police take to the stage for a round of Radiohead covers, and at ROOM Art Space as well, where local band Telepoetic are on the menu. Meanwhile at El Genaina Theatre it's an Arabic contemporary music night courtesy of El Dor El Awal, while Mustafa Rizk takes to the stage at Makan for a round of Arabic jazz tunes. But it's a totally different vibe at Darb 1718, where the duo KaddalMerrill plays various tunes that merge English and Egyptian traditional sounds.
It's a big night for movie fans as well; Zawya screens Youssef Chahine's Hadouta Masreya as part of their event Youssef Chahine – The Restoration Project, Irth screens Mir-Jean Bou Chaaya's action drama, Film Kteer Kbeer, while Netherlands-Flemish Institute in Cairo hosts a lecture about Egyptian documentary filmmaker Atteyat El Abnoudy.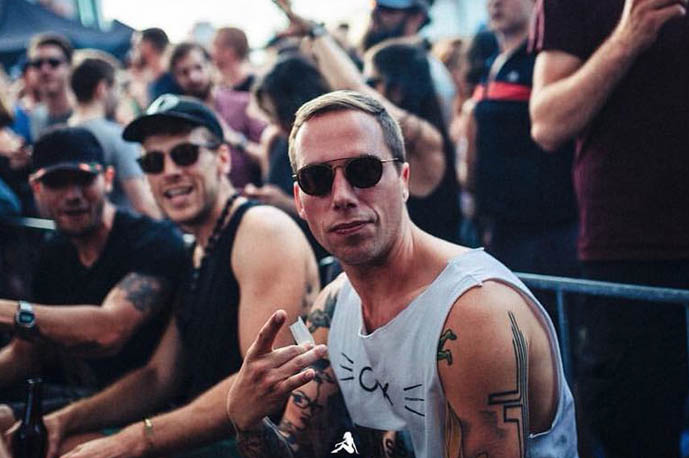 Dirty Doering takes to decks at Cairo Jazz Club 610 this Thursday
(Photo: Dirty Doering / Facebook)
Elsewhere, Armen V leads a house session at The Tap East, DJunkie spins some dance tunes at The Tap Maadi, while Sharmoofers and Disco Misr are on the menu at The Tap West. Cairo Jazz Club 610 hosts a night courtesy of Berlin-based label Katermukke, which brings to the table a lineup of Dirty Doering, Gunjah, NICONEÉ, and Marcus Meinhardt, while Moahndiseen's Cairo Jazz Club proudly brings female-laden lineup of Shereen Abdo, Do'souka and Shahira Welnas Elkhateera to the stage.
When Friday comes, Downtown Kattameya hosts a Market El Setat; a bazaar that gathers a host of vendors of various items that cover fashion and accessories. Elsewhere, Paranoid Eyes take over on ROOM Art Space's Pink Floyd Tribute Night, Sada That sings various Arabic rock/indie songs on the stage of Darb 1718, while Ali El Helbawy chants some religious tunes at El Sawy Culturewheel.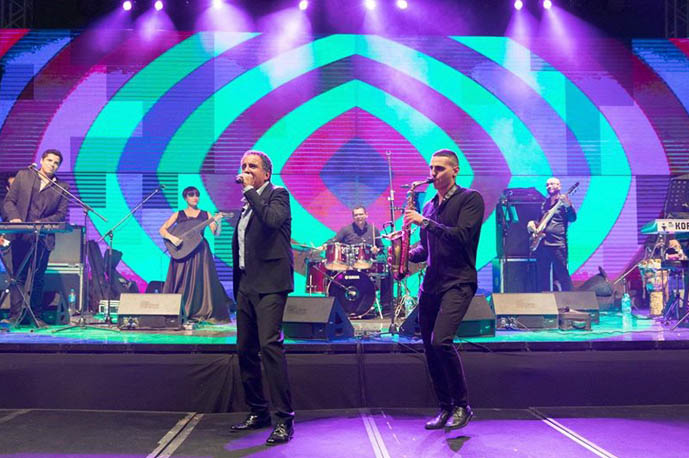 Amro & the Big Bang Boogie are on the menu at The Tap West this Friday
(Photo: Amro & the Big Bang Boogie / Facebook)
When the night grows older, tech house takes over at Cairo Jazz Club, where Misty and Ashmawy take to decks, and at The Tap East where the duo A-Squared plays some tunes. The Tap West sees a night where jazz band Amro & The Big Bang Boogie hit the stage before DJ Feedo takes to decks for a round of R&B and hip-hop tunes, while The Tap Maadi sees Cap'n Hector's Crew play some rock numbers, before DJ Jack play some pop hits for the rest of the night.
Saturday is brimming with bazaars that are taking place across the city, including Aquarium Grotto's Autumn Treasures and Le Pacha's Go Wild Bazaar. Brunches are also a Saturday staple at various venues across Cairo; The Tap East's Let's Do Brunch sees Farah Khalil and KB playing some soulful acoustic tunes, while Cairo Jazz Club 610's Brunch & Chill Weekend hosts DJ Safi, who will play various funky tunes.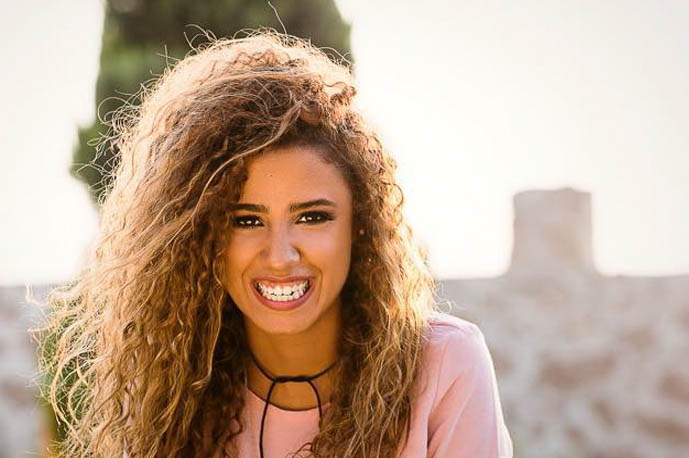 This Saturday, Doaa El Sebaii takes to the stage, along with Samer George, for a round of soul tunes at ROOM Art Space (Photo: Doaa El Sebaii / Facebook)
As for music events, Mahmoud El Tohamy chants some religious tunes at El Sawy Culturewheel, while it's all about R&B and soul music at ROOM Art Space, where Doaa El Sebaii and Samer George take to the stage.
Elsewhere, DJ Teddy plays some hip-hop beats at The Tap West, Funktion of Funk and DJ Sewwes join forces for a funk music night at The Tap Maadi, while FrogMoose returns at The Tap East for a house night. Cairo Jazz Club ends the weekend with a Shaabi night that sees Sadat and Islam Chipsy hitting the decks.  
That's just the tip of the iceberg, check the Cairo 360 Events page for more things to do and places to go this weekend.