Cairo Weekend Guide: The 100 Live Electronic Music Festival & More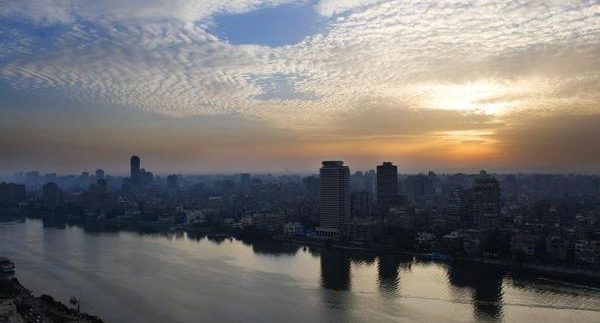 Hello Cairo!
It's another weekend and we have yet another weekend guide
to ensure that there's no precious time spent wasted on those two little days
off from the working week.
As always, Thursday is jam packed with great music so here
we go! The 100 Live Electronic Music Festival is kicking off its two day run
and will see great performances by Animal Strabisme,
Worm Holes, Wetrobots ft Bosaina, Hidden Orchestra and more. Cairo Jazz Club
hosts one and only local Beatles tribute band Glass Onion as El Genaina
Theatre welcomes reggae band Tout Ard from Palestine.
Having impressed crowds at Cairo Jazz Festival this year, Ahmed Nazmi
and Basel Rajoub are back at Makan for an evening of oriental and Afro music. For some more oriental sounds, oud player
Hassan Hamed will be at Sufi, Sayed El Shaer gives a Folkloric performance at
El Sawy Culturewheel, Cairo Opera House hosts
popular Egyptian group Basata Band in the Open Air Theatre and across the Nile, in Downtown
Cairo, Salalem are sure to please the crowds of After Eight with their funky
satirical music.
We know how much Carienes love their fist pumps so have no fear; to Opium's weekly night 'Pose' welcomes the always popular
DJ Feedo.
One another note, there are a couple of
interesting lecture to attend; Coptic history is the order of the day at the
Netherlands-Flemish Institute while Alaa El Aswany will be in El Sawy Culturewheel
discussing the revolution and its aftermath.
The music continues at full force this Friday where the 100 Live
Electronic Music Festival sees its second day of performances with Ramsi
Lehner, Kareem Lotfy and DNB, among others. A night of dancing is definitely an option
tonight with DJ Ouzo coming to Cairo Jazz Club all the way from Pacha Sharm while DJ
Feedo will head another night of hip-hop O Bar. Elsewhere, Cairo White Club is
outdoing itself with a mishmash of DJs including DJ Ebbo, Mostafa Ashraf, Karim
Ezzat and Dr Wahba.
Over by the Nile, shaabi singer Ahmed Adaweya will perform at Opium while versatile Egyptian band Lel We Ein will be fusing the old with the new at After
Eight. El Sawy Culturewheel hosts two special concerts by progressive Arabic rock band Azraq Samawy and revered jazz
musician Yehia Khalil.
For a special musical performance, head over to the Cervantes
Institute in Dokki for Paraguayan beauty Daiana Ferreira Da Costa.
Saturday shifts gears and gives you the chance to mellow out with the Cairo Symphony Orchestra at Cairo Opera House, the Arabic play 'When
Will Tomorrow Come?' at El Sawy Culturewheel.
Elsewhere, Cairo's only after-hours club Bamboo host another night of Lebanese Love, while Egyptian band Ashara Gharby are back on the Cairo Jazz Club stage.
Still have some energy left? Then stick around El Sawy
Culturewheel and show support for Cairo 360 Arabic's Assistant Editor and his
band Profile who are set to perform in the River
Hall.
Another good way to unwind is to hit some art galleries, as
Cairo's are brimming with exhibitions these days. While most are around till
July and even August, such as 'The Summer Collective Exhibition' at Safar Khan
and 'Encounter' at Tache Art Gallery, the clock is ticking on 'The Missing Pieces' at
Mashrabia Gallery and 'Group Exhibition' at Cala Art Gallery – which are set to
end early next week.
So Cairo, there you have it; everything you need to
navigate through the weekend. Enjoy!