Cairo Weekend Guide: The Cadillacs, Andromida, Basheer and Many More…
In a matter of hours, Cairo will be brandishing a vast collection of events that are sure to set everybody's mood right. Catch a glimpse of what's happening during this weekend in the city. 
Thursday night starts off the weekend with a stand-up comedy show at Old Cairo's Darb 1718, where El Hezb Al Comedy takes to the stage, a game night at Maadi's AlMaqarr, courtesy of Boards Kingdom, all while Garden City's ROOM Art Space jazzes things up, with Moroccan songstress Sara Moullablad,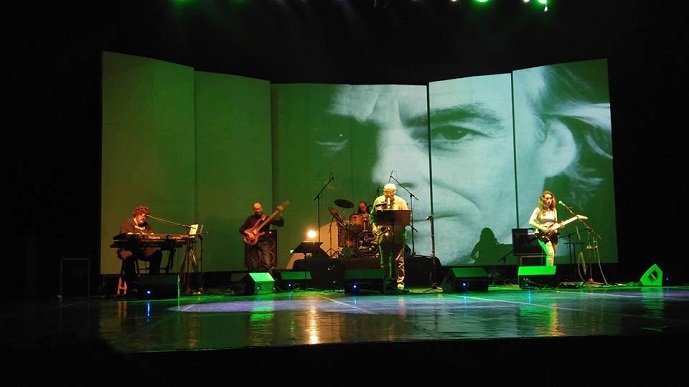 Pink Floyd cover band, Andromida, takes to the stage at Cairo Jazz Club this Thursday (Photo: Andromida / Facebook)
Elsewhere, Pink Floyd cover band, Andromida, hit the stage at Cairo Jazz Club for a round of classics; The Cadillacs rock & roll on The Tap East's stage for a while, before DJ Armen V. takes over, that is. Things are also going to get cheesy at The Tap Maadi's  Cheeseballs, as DJ Safi hits the decks. While hip-hop and r&b are on the menu at Nineteen Twenty Five with DJs A.K. and Hady taking the decks, booty shaking is the name of the game at 24K, where belly dancer, Anastasia, shakes it to the beats of DJ Bassem Felix.
Friday morning brings Friday Brunch at Kempinski's Nile Hotel, Friday Indian Brunch at Conrad's Solana, in addition to El Leila El Kebeera, held at Maadi's courtyard; this latter one is an action-packed event bringing together a bazaar, and a host of live performances.
When the sun goes down, local band, The Gypsy Jazz Project, take to the stage at ROOM Art Space, the duo, A-Squared & Co., celebrate their 2nd anniversary at Cairo Jazz Club with a round of house tunes, while belly dancer, Daniella, shakes it off to the beats of DJ Sheeko and the Oriental Percussionist at the Garden Nile Front.  Meanwhile, The Tap Maadi welcomes all heavy metal fans to a special DIO tribute night called Heaven and Hell.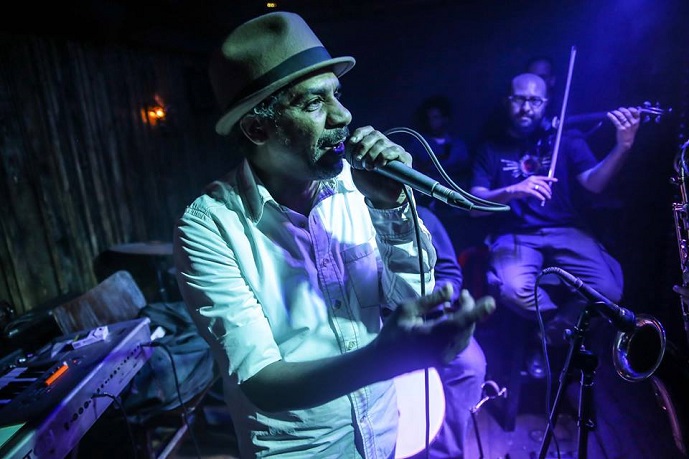 Basheer takes to the stage of Cairo Jazz Club to celebrate the launch of his new album, Ehzar Halakak (Photo: Basheer / Facebook)
As for Saturday, Gramophone hosts another game night by Boards Kingdom, ROOM Art Space sees Amir Morzak and his band taking to the stage for a night of  Oriental music; 3elbt Alwan welcomes multi-oriented band, Karkadan, on stage; all while Nubian artist, Basheer, takes over at Cairo Jazz Club to celebrate the launch of his newest album, Ehzar Halakak.
That's just the tip of the iceberg, check the Cairo 360 events calendar for more places to go and things to do this weekend.