Cairo Weekend Guide: The Circus is in Town!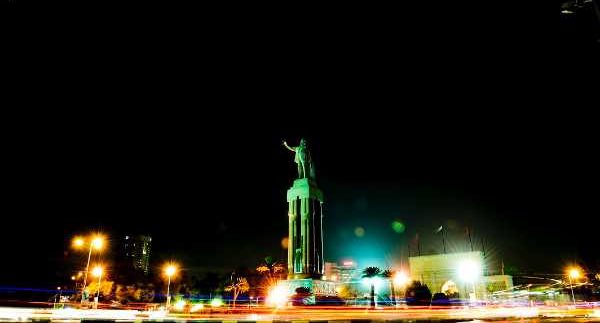 Besides the usual spectacular fun to be had out and about in
Cairo, we're
excited about the opening of a new nightspot for those seeking a distinguished
cocktail and a little sophistication: Floor 10 Jazz Bar at the
Kempinski Nile Hotel held its grand opening last Tuesday, complete with chocolate
fountains, cocktails, live entertainment and to-die-for appetisers.
For your weekend dose of fabulous arts and culture, a few exciting exhibits are
currently being shown, including Doll at the Gezirah Art
Center, Hiwar at
Darb 17 18 and the Bidoun Library Exhibition at the Townhouse Gallery.
Thursday is the last chance to attend the 4th Cairo
Video Festival at the Goethe Institute, which celebrates the contemporary art
form of the short film from the Netherlands
to Pakistan.
Have popcorn and balloons at the ready for a series of shows by the Cairo
International Circus Festival at El Genaina Theatre.
On Thursday, catch Taxi Band performing at the Cairo Jazz Club or head
to Sawy Culturewheel for the kick off of the 3rd Sakia Rock Festival where
local rock bands will share the stage for a lively weekend line-up.
On Friday, the legendary Julio
Igelsias performs at the pyramids sound and light show stage as part of
his 'Starry Night' tour. Nacelle is back after a summer hiatus with an
evening of house and dance tunes at Stiletto Lounge, while DJ Mad Lou will
be holding down the dance floor at Cairo Jazz with his club music play lists.
Saturday is shaping up to be a classic night of jazz, with Tony
Kaldas performing his Oriental fusion jazz music at Cairo Jazz Club, and
the Jazz Mania Festival at the Citadel featuring Pyramids Jazz Band,
Alejandro David Falcon Rodriguez, and local favourite Michelle Rounds.
Happy weekend, Cairo!