Cairo Weekend Guide: The Citadel Festival, the 'Big Cook Off' & More!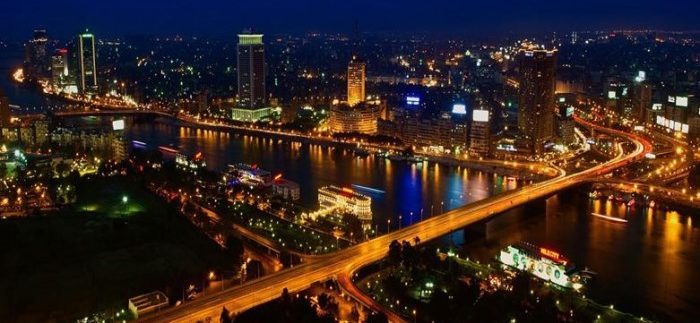 Hello Cairo!
It's the last weekend of the August, which signals the end of the summer for many, and if you haven't made it out to the beach yet, you really should. Otherwise, check out what we have in store for you over the weekend right here in the city.
On Thursday, CJC kicks off the weekend with a double bill of rock, funk and blues with Munkee Bizness and Screwdriver, while Alchemy hosts its renowned tribute to all things whiskey with Molten Amber.
The Citadel Festival kicks off at Salah El Din Citadel with back to back performances from skilled marimba player Nesma Abdel Aziz and local singer Nadia Mostafa.
Hatem Beatbox launches his album at the River Hall of ElSawy Culturewheel, while Overtime Bar & Restaurants hosts skilled violinist Nasser Morali.
Rehab Omar and her band take to the Open Air Theater as part of the Cairo Opera House's Summer Festival 2014, while Buddha Bar hosts the buy-one-get-one-free cocktails Ladies' Night at its Nile-side location.
On Friday, CJC hosts Hussein Fahmy and DJ Miesh for a big night of house music, while ElSawy Culturewheel returns with the 4th annual edition of Walls of Death, including some of Egypt's heaviest metal bands.
The Citadel Festival continues with another back to back performance with Manal & Salalem, followed by pop star Khalid Selim.
The Summer Festival 2014 continues at the Cairo Opera House, tonight with classic Arabic songs performed by Oshaq Al Nagham, while El Genaina Theatre hosts the unique Egyptian band Hawidro for a night of African inspired sounds.
Maadi's Tipsy Teapot invites you and your cooking skills to the Big Cook Off, while Overtime Bar & Restaurant asks you to bring your dancing shoes to Salsa & Latin Night.
On Saturday, Konouz & Mahmoud Darwish hold a night of classical Arabic music at the Cairo Opera House's Summer Festival 2014, while Balcon Lounge hosts the unique improvisation group Procession Towards the Unknown.
The El Ghouri Tannoura Dance Troupe delivers a stunning performance at Wikalet El Ghouri,
For a full list of what's happening this weekend, please check out our Event Calendar.