Cairo Weekend Guide: The First Weekend of Ramadan 2014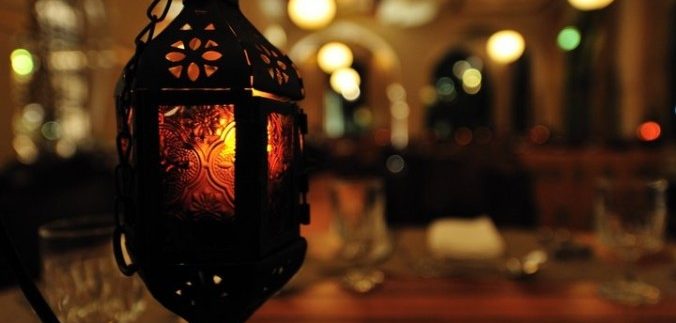 Hello Cairo!
How's everyone holding up? We're less than a week into Ramadan and, as always, it seems to have taken a toll on many a Cairene. But as we enter the first weekend of the Holy Month, there's plenty to look forward to.
As is the case during the first week of every Ramadan, events are few and far between, though the likes of El Sawy Culturewheel have a few tricks up their sleeves; tonight, the El Sakia Puppet Theatre return to the Wisdom Hall with another performance of 'Om Kolthoum Back on Stage'.
For a more traditional Ramadan evening, check out the El Ghouri Tannoura Dance Group who perform every Saturday, Monday and Wednesday at Wikalet El Ghouri. Tonight, meanwhile, the vibes of Port Said and Suez take over El Dammah Theater as El Tanbura perform.
And then, of course, we have the World Cup. Now at the quarter-final stage with just eight teams in the running, there are some mouth-watering fixtures ahead.
Friday sees hosts and record winners, Brazil, take on surprise quarter-finalists and South American rivals, Colombia, with the pressure of a whole nation's expectations firmly on their shoulders.
Meanwhile, an inconsistent France team will face one of the pre-tournament favourites, Germany, in what is shaping up to be a game for the ages.
On Saturday, European football minnows, Switzerland, face Lionel Messi and co, as a talented Argentina squad look to really kick-start their route to the final, which has thus far been rather uninspiring.
Elsewhere, the over-achievers of the World Cup so far, Costa Rica, will be trying to shackle the Netherlands' blistering attack in the last match of the quarter final stage.
With four such intriguing games ahead, the decision of where to watch it all will, inevitably, devour football fans; fear not, though – there are plenty of options, including InterContinental Semiramis' Capoeira World Cup Lounge, Fairmont Nile City's Bab El Nil and Le Meridien Cairo Airport's 'Live' Sports Bar just to name a few. You can find plenty of more places to catch the World Cup with this handy guide put together by our resident football fanatic.
But let's get back to Ramadan. Family commitments are surely over by now, so this weekend is the time to break loose and check out what Cairo's restaurants, hotels and kheimas have in store.
The World Cup has eaten into Ramadan, so kheimas aren't as rampant this year, though the likes of Wahawi Ramadan Lounge at Le Pacha 1901 in Zamalek, Fairmont Nile City's Bab El Nil, Fairmont Heliopolis' Si Omar and the First Mall's La Gourmandise have already emerged as some of the best Ramadan tents of the year – find out more here.
Away from the tents, many of the city's other hotels have some rather alluring fetar and sohour options, the best of which can be found here.
Meanwhile, a couple of our foodie writers have put together a list of the special Ramadan menus across some of Cairo's restaurants that they're champing at the bit to try.
Who said Ramadan was boring? Have a great weekend!