Cairo Weekend Guide: The Long Eid Holiday Edition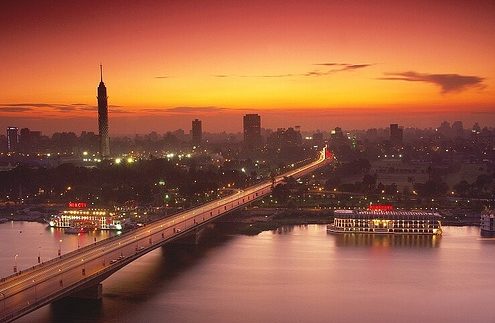 Hello Cairo!
Or more like, 'hello to those of you left'. Yes, another Eid is upon us and many are already en route to Egypt's coasts. But with so many poor souls stuck in Cairo for the long Eid weekend, the city's venues have come up trumps with some pretty sweet events.
Thursday sees the penultimate performance of iconic opera, Aida, at Cairo Opera House, while El Gomhouria Theatre hosts the last night of dance performance, Widow of the Desert.
At El Sawy Culturewheel, local band, AfroNoubia, take to the stage with their unique blend of reggae and Nubian music, and there's another performance of puppet theatre piece, Om Kolthoum Back on Stage.
There's more puppetry, meanwhile, at Downtown's Tahrir Lounge with El Pergola Puppet Theater, who perform Balad El Abyad x El Eswed.
On Friday, El Sawy Culturewheel welcomes popular singer, Mohamed Adaweya, as well as 3al Raseef band, while Aida's run at Cairo Opera House comes to an end.
Things pick up on Saturday, with Fairmont Nile City kicking off their Eid celebrations with sultry songstress, Noha Taha, performing at Saigon Restaurant & Lounge.
Elsewhere, the Cairo Marriott Hotel commences its own Eid festivities with belly-dancer, Shams, and local singer, Hoda, while Nubian-inspired singer, Basheer, returns to Cairo Jazz Club.
Mahmoud El Leithy is usually in high-demand during Eid and the shaabi singer is the night's entertainment at Heliopolis nightclub, Cavallini.
For a more traditional evening, you can check out the whirling dancers of the El Ghouri Tannoura Dance Group at Wikalet El Ghouri.
Sunday sees Ahmed Harfoush return to Fairmont Nile City's Saigon Restaurant & Lounge as part of the hotel's Eid events, which also include Belly Dance Nights with Laila at Bab El Nil.
There's more quintessential Middle-Eastern entertainment at the Marriott, where belly-dancer, Shams, performs once more, but this time with Deyab belting out some tunes on the mic.
At the Cairo Conrad Hotel, Lebanese Nights at rooftop bar, El Mojito, sees more belly-dancing, courtesy of Farida – and then again the three following days.
Meanwhile, there's more live music at El Sawy Culturewheel with popular alternative band, Black Theama.
It's a busy few days for Ahmed Harfoush, who is back at Zamalek's Riverside for a special Eid gig on Monday, while Noha Taha makes her second appearance of the holidays at Saigon Restaurant & Lounge. Also at the Fairmont Nile City, Laila, jiggles her hips at Bab El Nil.
At Four Seasons Nile Plaza's Graffiti, Star Night sees belly-dancing dame, Dina. Meanwhile, rising duo, DJ Fuzzy & Ayman Nageeb, are at Cairo Jazz Club.
That man Harfoush returns for his second Eid gig at Saigon Restaurant & Lounge on Tuesday, while Mahmoud El Leithy headlines Cairo Marriott Hotel's continuing Eid festivities.
Alternative funk-rock band, Transistor, perform at El Sawy Culturewheel – where stand-up comedian, Maged El Kalie, also performs in a separate event – and Cairo Jazz Club welcomes DJ Khaled Hussein.
God bless extra-long weekends. For more on what's happening across the city this Eid, check out the Cairo 360 events calendar. Happy Eid!