Cairo Weekend Guide: The Platform's Christmas Festival, Student DJ Semi-Final, Lots of Live Music & More!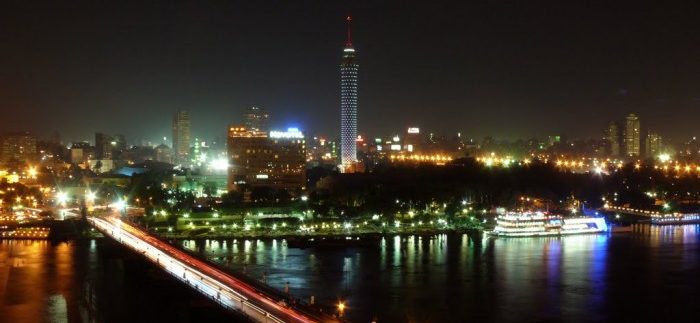 Hello Cairo!
You'd assume that, with the city's venues preparing for the Christmas and New Year's Eve festivities, things would be a little quiet – no chance! As always, there's plenty to throw yourself into this weekend.
On Thursday, the 2014 Student DJ Program reaches boiling point as Gaser El Safty and Marc Wahba go head to head in the second semi-final at Omar El Khayyam Boat, with Minus T on opening duties and the legendary, James Zabiela, headlining.
Downtown bar/art-space, VENT, hosts the debut of techno collaborators Mostafa El Masry and Mohamed Sadek, aka InForm, while Cairo Jazz Club celebrates the 6th anniversary of Crash Boom Bang on a night that will also see local musician, Hassan Ramzy, perform.
Alchemy heats things up with sangria at Scarlet's Vintage Brew, while local favourites, Wust El Balad and Black Theama, perform at Cairo Hockey Stadium.
At Fairmont Nile City, meanwhile, Noha Taha takes centre-stage at Saigon Restaurant & Lounge, belly-dancer, Leila, performs at Bab El Nil and Napa Grill hosts another spectacular buffet at its weekly Seafood Festival.
Speaking of belly-dancing, Lorna of Cairo performs at Downtown's After Eight, while at the other end of the entertainment-spectrum, Rango gear up for a mesmerising performance of Sudanese and Nubian Rhythms at El Dammah Theater.
Meanwhile, the legendary Yehia Khalil performs the first of two consecutive gigs at Cairo Opera House.
If you have the will to get up early on Friday, the Platform in Maadi is hosting its much anticipated Christmas Festival, while brunch awaits you across the city's top hotels; the Brunch Picnic at Cairo Marriott, Friday Brunch at Le Meridien Cairo Airport, Sparkling Jazz Brunch at Conrad Cairo Hotel and the Friday Jazz Brunch at Fairmont Nile City, where Egyptian songstress, Lana, provides live music.
Speaking of Fairmont Nile City, Noha Taha performs once again at Saigon Restaurant & Lounge later in the evening, while O Bar welcomes back progressive and deep house DJ, Shiha.
Elsewhere, Cairo Jazz Club hosts DJ Mayounah and DJ NTahawy, while VENT welcomes back enigmatic producer and musician, NeoByrd. Rare entertainment at Bar D'O comes comes in the form of Adham Roshdy and Sherif Watson, while live music at Maadi bar, the Tap, comes courtesy of the Brass Knuckles.
In the mood for something a little closer to home? Catch Ali El Helbawy's unique brand of spiritual music at El Sawy Culturewheel, or Sahara front-man, Ezz El Ostool, at After Eight.
On Saturday, Cairo Jazz Club's weekly Oriental-themed live music host brass ensemble, El Nafikha, as well as the quirky Like Jelly. In Downtown Cairo, meanwhile, VENT, hosts the reggae enthusiasts, Reggang, for an easy-going night of Bob Marley tributes.
Cairo Opera House is getting into the Christmas spirit this weekend and will host a special Christmas Concert courtesy of the Cairo Symphony Orchestra.
On the art front, new exhibitions this week include 'The Third Eye' at Mashrabia Gallery and a Mariam Abdel Aleem Exhibition at Safar Khan Art Gallery.
For the full list of what's happening this weekend, check out Cairo 360 events calendar – have a good weekend, y'all!