Cairo Weekend Guide: The Show Premiere, Lots of Live Music & More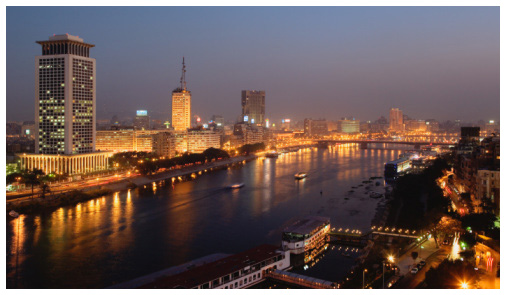 Hello Cairo!
Finally the weekend has arrived! As Cairo breathes a sigh of relief, venues all over the city come back to life, offering the very best of parties, gigs, screenings and much more.
Thursday sees a double-header of live music at Cairo Jazz Club, with pop-rock act, Cherine's Project, and Oriental favourites, Massar Egbari, set to perform. Alchemy is gearing up for another edition of Shiver and Ahmed Harfoush performs at Fairmont Nile City's Saigon Restaurant & Lounge, while Downtown bar/art-space, VENT, welcomes DJ Hassan Abou Alam.
DJ Mounir Zakhary leads another Electro House night at O Bar and Nagham Saleh performs at Maadi cultural hub, Beit El Rasesef, while ACE Club welcome one and all to Karaoke Night.
Elsewhere, Zamalek bookshop, Sufi, hosts a Poetry Slam and Downtown's Falaki Theatre hosts another performance of play, 'Brasil… Uma noite no Cairo'.
One of the more interesting event of the weekend lands on Friday; out east, Smart Village hosts bodybuilding and general muscle-admiring event, the Show.
On the nightlife scene, DJ Feedo is set for another night at O Bar, while Cairo Jazz Club welcomes DJs, Zalaat & Shawky. Elsewhere, elusive electronic musician and producer, Neobyrd, brings his antics to the VENT stage and Ahmed Harfoush is at Saigon Restaurant & Lounge for the second night running, while Roof Bar in Heliopolis hosts another edition of Roof Beats.
Saturday sees more live music at Cairo Jazz Club, as local favourites, Soot Fel Zahma and Wust El Balad, take to the stage. Elsewhere, Alchemy will once again serve up its special brunch menu, with works from local designer, Nagwa El Alfy, on display for There's Something Bloody About Mary.
Meanwhile, the Show moves into its second, and last, day, while El Sawy Culturewheel continues its 11th anniversary celebrations with an open jam for both amateur and professional musicians. There's lots of Lebanese Love at after-hours club, Bamboo, and Almaz hosts a night they've strangely named Milkshake, while play, 'Brasil… Uma noite no Cairo', is back on stage at Falaki Theatre.
Downtown bar/art-space, meanwhile, dials up the chill factor with Jazz & Blues Night.
Art is plentiful this week, with several new exhibitions having opened, including Barry Iverson's photography exhibition, 'The House of Rare Historic Photographs', at Townhouse Gallery.
This is just a snapshot of the parties, gigs and exhibitions across Cairo this weekend; check out the Cairo 360 events calendar for more.
Have a great weekend, Cairo!