Cairo Weekend Guide: The Third, Fourth & Fifth Days of Christmas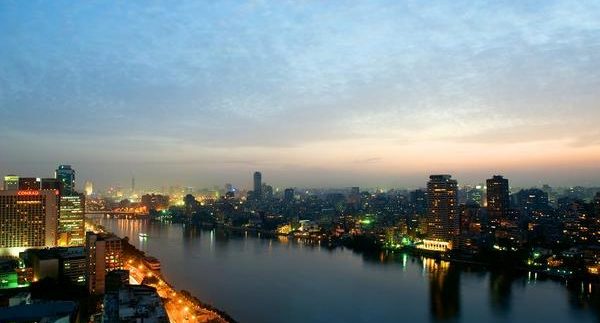 Hello Cairo!
Christmas
Day might be over, but that doesn't mean the celebrations are. As per every
Thursday, we have for you the best events to make the third, fourth and fifth
days of Christmas special. Queue 'The Twelve Days of Christmas Song' – hit it!
Thursday sees Cairo's best musicians come out to play,
starting at Cairo Jazz Club, where 60's inspired rockers, the Cadillacs, kick
the evening off, before Election take centre stage with their own brand of funk
and soul.
Elsewhere,
former Kravin front-man, Shady Ahmed, performs an acoustic set at Sufi in
Zamalek, while the Amro Salah Trio and Noha Fekry bring jazz to the stage of El
Sawy Culturewheel. That's not all at El Sawy Culturewheel, as contemporary
Egyptian singer, Mado, marks the release of a new album with a special performance.
Meanwhile,
Cairo stalwarts, Salalem, are back at After Eight in Downtown Cairo, while Rango
return to El Dammah Theater for an evening of their inimitable Sudanese and
Nubian rhythms.
Cairo's
gaudier venues are also serving up entertainment, as silky-voiced jazz singer, Ahmed
Harfoush, performs at Saigon Restaurant and Lounge at the Fairmont Nile City,
and soul diva, Michelle Rounds, is live at Kempinski Nile's Jazz Bar.
If you'd
rather begin the weekend with a bang, DJ Fahmy and DJ Samba will occupy the DJ
booth at Fairmont Nile City's O Bar at the for another edition of House Arrest,
while Berytus Pub in Mohandiseen host a special Christmas edition of Ladies'
Night and Eureka Café and Restaurant invite all for Karaoke Night.
There's
more of Ahmed Harfoush and Michelle Rounds at Saigon and Jazz Bar respectively
on Friday, while Egyptian band,
Talta Talet, perform at After Eight.
Cairo's
best DJs are out in full force once more, with DJ duo, Feedo and Hook, tack
charge of R&B Night at O Bar, while DJ Tamer Auf and Shady Noor play house
music at Cairo Jazz Club.
Jazz Mate
welcomes all for a night of festive post-Christmas entertainment, as singer
Noha Fekry, pianist Rami Atalla, bassist Ehab Badr and drummer Ahmed Hesham
come together to perform at A Christmas Jazz Night, while more Christmas cheer
comes courtesy of the Saint Augustinus Choir at El Gomhouria Theatre and New
Ramses College's special Erfashy Christmas Carols and Bazaar event.
Saturday offers an eclectic range of events, with the Intercontinental
Cairo Citystars hosting a day-long Agora Bazaar. Other alternative
entertainment comes in the form of El Sawy Culturewheel's latest Stand Up
Comedy Night, while No Comment continue to impress and exasperate in equal
measure, with their unique modern-shaabi music at After Eight.
Elsewhere,
musician Hany Adel – of Wust El Balad fame – gives an acoustic performance at
El Sawy Culturewheel, while local favourites, Transistor and Salalem, are live
at Cairo Jazz Club.
Resurging
nightlife hotspot, Arabesque, invites DJ Dina El Ghareeb for a night of everything
from 90's classics to Latin pop, while Almaz's Ladies Night and Deals 2's
Karaoke Night are set to make a racket in Mohandiseen.
There's also plenty of art to enjoy around the city,
including 'The Journey' by Marwa Adel
at Safar Khan Gallery, which ends on Saturday, and Zamalek Art
Gallery's Gamal Al Sagini Exhibition, which ends on Monday. Elsewhere, Agouza-based
gallery and culture centre, Beirut, continues to exhibit 'What Does a Drawing Want?'
This is just a snapshot of this week's events in Cairo;
check the Cairo 360 events calendar for more and have a great weekend!