Cairo Weekend Guide: Underground Music, Chinese New Year & More!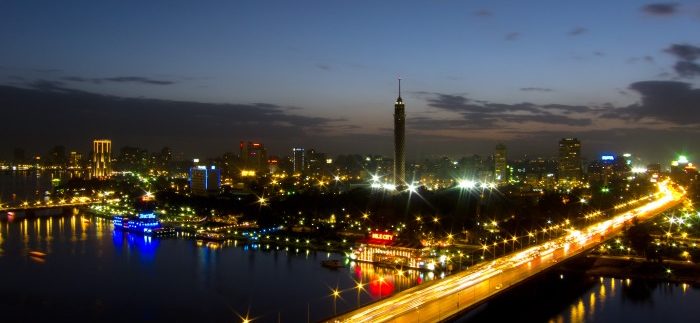 Hello Cairo!
With an eventful week in the capital behind us, and a potentially unpredictable weekend ahead of us, theatres, bars and venues around Cairo would be forgiven for taking things a little easy over the next few days. But as always, there's plenty to see and do in the city that never sleeps.
Thursday sees the naughty Heineken team a tboth Zamalek and Heliopolis branches of Amici with awesome giveaways and plenty of beers. Meanwhile, Crash Boom Bang celebrate their 5th anniversary at Cairo Jazz Club, along with local favourites the Ka-ssettes.
There's more live music elsewhere as experimental band, Warpaint Kollektiv, return to the stage at VENT, whilst Hadsa take their own unusual sounds to Beit El Raseef. Elsewhere, Luka performs a set of jazzy numbers at Bikya Nasr City, while the musicians, poets and mimes of Oscarisma take their quirky act to Sufi in Zamalek.
Elsewhere, veteran DJ, Amr Hosny, is back at the Fairmont Nile City's O Bar for another edition of Electro House and Alchemy's end-of-week tropical booze-up, Heart of the Equator, sees DJ Minus T provide the music, while increasingly popular rapper, Sony Rahala, is live at El Sawy Culturewheel.
Friday sees another veteran DJ – Samba – make a rare appearance in Cairo, as he joins DJ Zalat at Cairo Jazz Club. Heliopolis' Roof Bar hosts Roof Beats, where Hussain Gamal will be DJ-ing alongside live musicians, Tony and Nedal. Meanwhile, longstanding Egyptian metal band, Andromida, return to the spotlight with a gig at El Sawy Culturewheel,
Hadsa make their second appearance in as many days, this time at VENT, while Photopia in Heliopolis welcomes local indie-pop singer, Malak, perform songs from her new album.
For a quintessentially Oriental night, meanwhile, head over to the Sofitel Cairo El Gezirah's Moroccan restaurant, La Palmeraie, for belly dancer night. That's not all at the Sofitel, though, as Buddha-Bar celebrates Chinese New Year with a lavish buffet spread and DJ Lyon providing the music.
Rounding up the weekend on Saturday, as always, is 'There's Something Bloody About Mary' at Alchemy and Basheer takes his signature Nubian sounds to Cairo Jazz Club. Seasoned guitarist, Samer George, gives up some tricks of the trade at an Interactive Bass Day at the High Charisma Training Academy in Maadi, while composer and musician, Omar Khairat, performs at El Sawy Culturewheel.
Meanwhile, one-man-play, 'The Factory', is set to make for some interesting viewing at Falaki Theatre, while Balcon Lounge wind down the weekend with a screening of 'La Grande Belleza', directed by Paolo Sorrentino.
This past week has seen several new exhibitions launch across Cairo's galleries including sculpture exhibition, 'Vitality', at Al Masar Gellery, 'Home Land Story' at Art Corner and photography exhibition, 'On the Road', at Mashrabia Gallery.
This is just a snapshot of the live music, parties, exhibition and general fun stuff going on this weekend; checkout the Cairo 360 event calendar. Have a safe weekend!