Cairo Weekend Guide: Wake & Bake Brunch, Live Music & German Weeks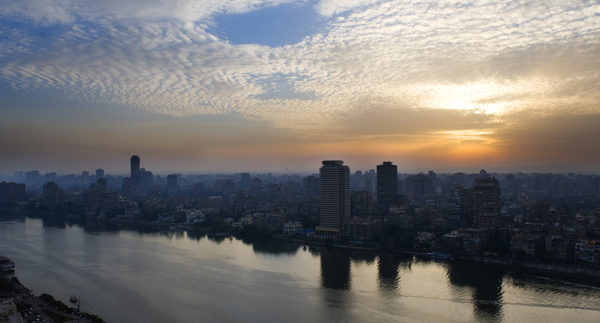 Hello Cairo!
So the holiday weekend has passed and while the weather is
nice enough to escape the city for a little longer, Cairo's events are good and
plenty; just waiting to be indulged.
This Thursday the music is all around with band
performances, DJs spinning and other musical concerts. DJ Shaggy is taking over
Amici in a night dedicated to welcoming everyone back to the city. Music Loves
You Back at Yasso will have DJs Honda and Fido on the decks, while DJ Fabric is back once
again at Melouk.
Groovy band Salalem will be performing at After Eight, and
over in Sufi, Eftekasat will celebrate their ten-year anniversary with a
re-signing of their 'Dandasha' album. For a different musical genre, Yehia
Khalil will host a night of jazz at Cairo Jazz Club, while Cairo Opera House
welcomes Sweet Sound Band for an evening of tango, salsa and rumba.
Arabic Rock Night will feature Azrak Samawy, Circle &
Kayan Bands at El Sawy Culturwheel, and the Monodrama Festival will continue
for a few more days in Word Hall and Wisdom Hall.
Kicking off on April 17th, German Weeks has a
3sat documentary screening taking place as well as a refreshing reggae performance
by the German band, Gentleman.
On Friday, German Weeks continues with several events taking
place in the German church in Boulaq, including a photo exhibition and a
concert highlighting the 100-year old renovated organ. An open day at the Goethe
Institute is honouring the German language with all sorts of activities from
lessons to film screenings.
The partying doesn't stop with DJ Fabric back at Melouk
and DJ Ouzo spinning at Cairo Jazz Club. Yehia Khalil will host another
performance this weekend, only this time it's at Cairo Opera House. Fusing the
old with the new, Lel We Ein will perform at After Eight and Sufi offers a
unique event that delves deeper into Sufi music and its spirituality.
El Sawy Culturewheel also has a night dedicated to Sufism,
with a seminar titled 'Sufism and Jihad'. Taking to the stage at River Hall
are El Dor El Awal, known for their oriental jazz sound.
Saturday morning is a promising one with Discord Magazine's
Wake & Bake Brunch taking over Yasso for a morning of great music by Soopar
Lox, Hashem El Saifi and Omar Foda. Don't miss the delicious food by Alia Abdel
Rahman either!
If you feel like filling up your shopping basket head over
to Nūn Center for their Farmer's Market, or check out Sufi for the Garage Sale
that promises a bargain on items such as books and stationary items.
Feel like your music fix hasn't been satisfied yet? El Dor El
Awal will perform again at Cairo Jazz Club, and pop star sensation Loay will
host a concert at El Sawy Culturwheel.
Cairo Opera House has the Cairo Symphony Orchestra performing a concert in
tribute to Dr. Sarwat Okasha, as well as the Oshak El Nagham Ensemble.
Bikya will welcome Sallie Pisch for her 'Side Lines'
exhibition that will be accompanied by a musical performance by Adam Awad. Over
in Falaki Theatre, HERE/AFTER is a dance and musical performance that questions
the phenomenon of Agoraphobia.
The art exhibitions never disappoint and throughout the
weekend you can catch 'The Golden Calf', Anas Al Alousi Exhibition, 'Surrealism
– Present Day Cairo' and 'The True Story of Mohannad's Death'.
The weather is great, the events are in surplus, so all that's
left to do is go out and enjoy your weekend!