Cairo Weekend Guide: WANAS Folk Music Festival, Indonesian Culture Week and More!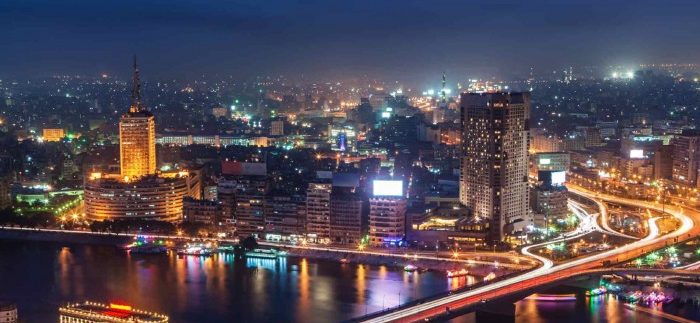 Hello Cairo!
This weekend we have a serious variety of events for you to feast on; everything from exhibitions and cultural events to eating contests and techno parties.
On Thursday, The Riff Band, led by Ahmed Harfoush and Noha Fekry, kick off the weekend at Cairo Jazz Club, while the Four Seasons Nile Plaza's Graffiti invites you to creative cocktail night, Chemical 101.
Hassan Abou Alam blows the lid off VENT with an explosive set, while the WANAS International Folk Music Festival continues at El Sawy Culturewheel with Jerry-Can, Mazameer El Nile and Lo Core De La Plana from France.
In cooperation with the Indonesian Embassy in Cairo, Cairo Opera House hosts Yallah Indonesia; a celebration of Indonesian Culture Week, while Abas Abu El Kaleak leads an evening of traditional Sudanese music at El Gomhouria Theatre.
Townhouse Gallery celebrates the release of the 12th edition of popular comic, Tok Tok, while Mashrabia Gallery hosts the huge non-linear graphic novel-inspired project, R.G.B, by Bassem Yousri.
On Friday, VENT kicks off a new series titled The Quiet Versions with returning act PanSTARRS followed by VENT residents, while Cairo Jazz Club hosts The Project, led by DJ Ramy.
Maadi's the Tipsy Teapot invites Cairo's most ravenous for an Eating Contest, while the Beatles tribute band, Glass Onion, take the stage the Cairo Opera House.
Darb 1718, in collaboration with the Drosos Foundation, hosts the 'Out to Sea? The Plastic Garbage Project', while newly opened nightlife spot, the Renaissance Cairo Mirage City Hotel's Vintage Bar & Lounge, hosts a Karaoke Night.
The WANAS festival continues at El Sawy Culturewheel, this time featuring NubaNour, the Abul Gheit Dervishes and Ross & Jarlath Band from Scotland, while local favourites Wust El Balad take over El Genaina Theatre.
On Saturday, Graffiti invites you to take a trip down memory lane with Hisham Tiba and Retro Lounge, while spoken-word artist Chereef Hefnawy hits up 100Copies Music Space.
The WANAS line-up at El Sawy Culturewheel tonight features El Rango, El Tanbura and Dutch band Torf, while Amuse hosts the album launch of popular local pop-star Amro El Meligy.
Wust El Balad brings their twist of Western and oriental to Nile University, while the Oshak El Nagham Ensemble returns to the Cairo Opera House under the direction of Mohamed Abdel Sattar.
For a full list of what's happening this weekend, please check out the Cairo 360 events calendar. Have a great weekend!