Cairo Weekend Guide: Week Two of D-CAF, El Korba Festival & Lots of Live Music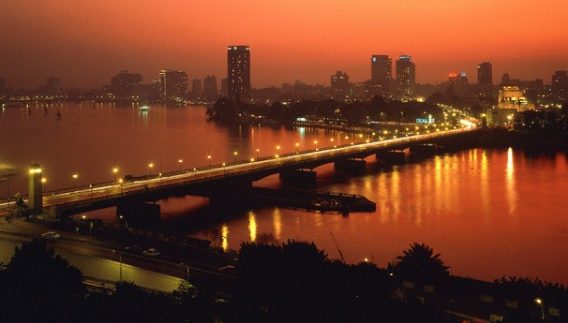 Hello Cairo!
The Downtown Contemporary Arts Festival moves into its second week, with even more of the most unique local and international performers, artists and musicians strutting their stud across Downtown.
On Thursday, Newly opened Korba bar, the Garden, welcomes DJ SHawkynightlife hotspot, Tamarai, kick starts the weekend with another edition of Reboot, while Greek-based Hungarian DJ, Evelin Scavo, spices up O Bar. Ibiza Sessions on Tour hits Sun City's Cavallini, with DJ sets from Gareth Stirling, Sam Smoove and resident DJ, AR, and Cairo Jazz Club hosts Alexandrian, alternative-pop group, Wasla Band, and fellow Alexandrian favourites, Massar Egbari, for a big evening of live music. Meanwhile, back by popular demand, Ramy Atallah's Shokran JAZZilan performs at Sufi.
In honour of one of America's finest jazz musicians, Ahmed Harfoush and Noha Fekry perform a number of Nat King Cole classics at Saigon Restaurant & Lounge. Elsewhere, young, local band Egy Lions Family, perform at Shababeek Cultural Center.
Moving swiftly on to Friday, two festivals will take place; celebrating the January 25th Revolution, the El Korba Festival offers Heliopolites lots of food, shopping, and entertainment, while Zamalek's Aquarium Grotto Garden hosts El Festival, which aims to raise awareness and money for Egypt's orphans.
Later in the evening, DJ Feedo takes his usual spot behind O Bar's decks, DJ Mohasseb spins at Tamarai's PULSE, and DJ Hussein Fahmy spins back to back with Ibiza's Axel Fowley, as they take on Cairo Jazz Club's Destination CJC.
Karakeb offer a contemporary musical performance at El Sawy Culturewheel, jazzy diva, Ellie of London, is live at Saigon Restaurant & Lounge, while bilingual choir, Watariano, perform El Gomhouria Theatre.
Elswhere, at Downtown bar/art-space, VENT, Swag Lee – aka ZULI – will be spinning alternative hip-hop beats.
Saturday continues with several live performances; Nadah El Shazly brings her organic sounds to 100Copies Music Space and Danish solo artist, Michael Mørkholt, manipulates sound and visuals with his musical project, Solhorn, at VENT, while Gást & Heka take their electronic sets to Heliopolis' Balcon Lounge. Sprucing up traditional Egyptian music, Maghna Khan & Soot Fel Zahma can be found get down and dirty at Cairo Jazz Club.
Organised by Feminine Touch & Hawanem, the Spring Shopping Carnival returns to Kattameya Heights' Clubhouse, gathering all your favourite brands into one convenient bazaar.
Art across Cairo is plentigul as always; new exhibitions this week include 'Crossroads' sculpture exhibition at Safar Khan, as well as'Majesty & Decline: Once Upon a Time There Was Cotton' at Mashrabia, from Mona Abaza.
There's much more to see and do across the city this weekend – check out the Cairo 360 events calendar for more.