Cairo Weekend Guide: World Cinema, Live Music & the Ramadan Hangover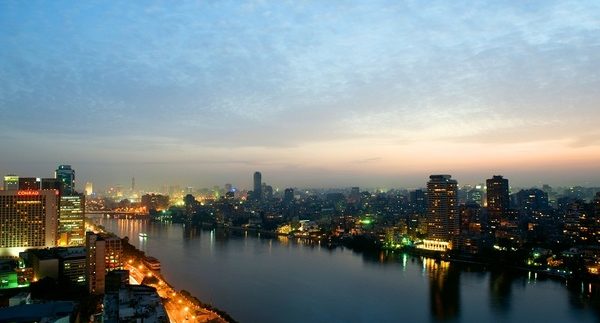 Hello
Cairo!
While many Cairenes
may still be at large, sunburnt bodies strewn across Egypt's beaches like
cattle on a warm English morning, Cairo 360 is back in the office and raring to
go. Well we were until we realised that Cairo is ghost-town right now – and not
the cool Tim Burton type. Granted, morning traffic has been a breeze and
rush-hour has turned into hush-hour (word-play), but the most 24-hour city in
the world is rather flat.
So many of
the venues whose names are plastered across the Cairo 360 events calendar all
year round have felt obligated, almost forced, to take the whole week off. A heinous
act to say the least, but there are a few troopers where one can seek solace
from the Ramadan hangover.
Take
Cimatheque in Downtown Cairo for example. Those who frequent Mosireen, neighbours of Cimatheque, have come to set their biological
clocks to weekly Tuesday night film-screening, but will have
to readjust to a Thursday screening
instead. Tonight, the politically and culturally conscious troupe will host a
triple-bill of contemporary short film masterpieces by Italian visual
anthropologist, Alexandra D'Onofrio. Love
in the Time of Frontier, Luck
Will Save Me, and Daddy's
Not Coming Home explore themes
of identity and expulsion; topics that have been a turbulent part of Egyptian
society for centuries.
Of course,
airheads across the city may find that a little too intense and stimulating for
a Thursday night. Said airheaded Cairenes will surely find comfort at Cairo
Jazz Club, where Bluenotes are set to deliver an evening of blues music before
DJ Amr Mohey winds down the night with house music that is being described as
fresh and groovy; sounds awesome. Alternatively, Salalem play their first gig of the weekend at After Eight.

Elsewhere,
El Sawy Culturewheel continues whole-heartedly to bring us the best, worst and
weirdest of local music, as rock band, Redeemers, perform their unique brand of
symphonic-metal-rock, lyrically weave the fabrics of reality and fantasy as
they do so – trippy.
Middle-aged
women and young girls across the city have been left heartbroken by Egyptian
superstar Amr Diab's decision to cancel tonight's performance at Cairo
International Stadium, but move over Amr; there's a new generation looking to
take the reins and they all have ambition, jealousy and lust in their eyes. One
such go-getter is Mohamed Killany, who will perform at Sun City Mall in
Heliopolis as part of a series of special gigs at the airport adjacent shopping
centre.
Don't be
disheartened by the shenanigans up north in Sahel on Friday. Yes, DJ Mayounah and
designer-come-actress-come-singer Amina Khalil are teaming up for the biggest
girl-power collaboration since Missy Elliot and Mel B at El Villa in Sidi Abdel
Rahman, but we trump that with what we know will be riveting performance by
Basata Band, in the latest of the special Sun City Mall shows.
Elsewhere,
Cairo Jazz Club offers a night of techno and house via DJs Aroussi and Shady
Nour, whose young DJing careers have been on the rise since this year's Red
Beats DJ competition.
At the
other end Cairo's painfully slender musical spectrum, Saturday sees Cairo Jazz Club hosting local favourites, Salalem.
Meanwhile, El Sawy Culturewheel welcomes contemporary Arabic band, Warshet
Watan.
If none of
the above tickle your fancy, why not brave Cairo's poor cinema etiquette with the
week's latest releases, including The
Dark Knight Rises, The Expendables 2
and The Dictator.
Well Cairo,
try and have fun. Throw positive energy out there and you'll get it right back.