Cairo Weekend Guide: World Cup 2014, Live Music & More!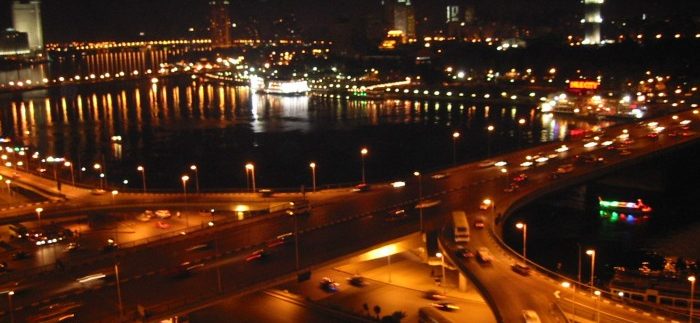 Hello Cairo!
It's been four years coming and we're all very, very excited. With World Cup fever already in the air we've put together a guide for you on the coolest places to catch the matches. But we've also got some pretty festive events lined up for you this weekend, so get ready!
On Thursday, DJ Roro brings some unstoppable beats to Graffiti Nights with the help of drummer Shaban and Saxophonist Ramy, while over at the Fairmont Nile City, DJ Mounir Zakhary takes centre stage at O Bar from some unbridled house music.
Lebanese singer, songwriter and visual artist, Tania Saleh, graces the El Genaina Theatre with her signature brand of world music, while Ellie of London brings jazzy vocals to the luxurious Saigon Restaurant & Lounge.
On Friday, get into the party mood with Pre-Party Cocktails at The Garden or, if you're across town, head over to Alchemy and celebrate Mexico's favourite drink in A Tequila Tale of Silver and Gold.
CJC hosts DJs MadLou and Misty back-to-back for a night of progressive house, while underground rapper, Mr. Kordy, takes to the stage at VENT.
DJ Feedo returns to O Bar with his r&b and hip hop sets, while the Boghdady Band bring their jazzy tunes to the Small Hall of the Cairo Opera House.
For the art fans, the Gypsum Gallery hosts Taha Belal's latest exhibition, Vacuum Formed,
On Saturday, kick back and relax at the Garden with Recovery Saturdays, or join CaiRollers at the Olympic Centre Maadi for Desert Storm, a show of roller skating skills and an after party at Tipsy Teapot.
Take a trip down memory lane at Graffiti's Retro Lounge with Hisham Tiba's retro sets, or check out Tania Saleh once more – this time at Cairo Jazz Club. Elsewhere, live music at Balcon Lounge in Heliopolis comes courtesy of local rockers, the Chicken Came First.
For more gigs, parties, exhibition and other events, check out the Cairo 360 events calendar – have fun, y'all!