Cairo Weekend Guide: World Cup 2014 & the Last Weekend Before Ramadan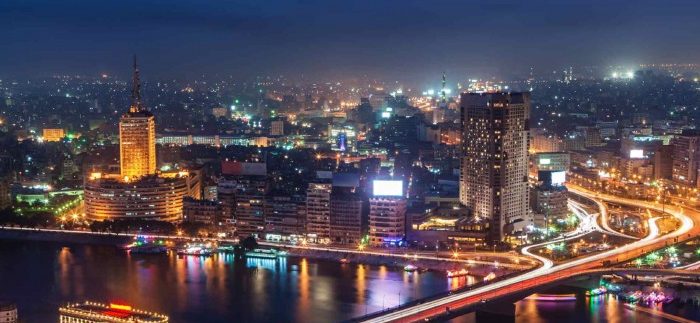 Hello Cairo!
Ramadan is right around the corner and brings with it the ever-growing spirit of the city that truly never sleeps. With Both the World Cup and Ramadan happening at the same time, and very little reason to get off the couch, we encourage you to at least try and do something this weekend!
On Thursday, four World Cup 2014 matches take place. Check out our guide of the best places to catch them.
CJC hosts another instalment of El Fusion: Sama3na Maziktak, this time featuring Lebanese hip hop group FareeQ el Atrash and local favourites Abo Wel Shabab, while Alchemy signs off for Ramadan with the mystical An Alchemical Utopia.
Head over to the Fairmont Nile City's Saigon Restaurant & Lounge for the smooth jazzy vocals of Ellie of London, or you can also stop by Napa Grill for the Seafood Festival.
Swing by the El Dammah Theater for Free Arts tonight for a zar music experience with Rango, or catch Kowkab El Shark in concert at the Main Hall of the Cairo Opera House.
For the art fans and appreciators, Kafein hosts talented Egyptian artist Aya Yehia's exhibition titled Love Signals, while Mashrabia Gallery exhibits the From Architecture to Sculpture by Egyptian sculptors Hesham Abdullah, Hassan Kamel and Ahmed Karaly.
On Friday, Set your weekend off with Pre-Party Cocktails at The Garden, or head over to the Four Seasons Nile Plaza's Graffiti for a night of commercial hits mixed with a tabla performance at Graffiti Nights.
CJC hosts a special pre-Ramadan edition of Boogie and Tamtam with DJ Ramy returning to the decks, while across town, Balcon Lounge hosts the experimental post-rock band Telepoetic.
Bamboo hosts the infamous Secret Friday, while the Talents Development Centre of the Cairo Opera House performs classical works at the Small Hall.
Picasso Gallery exhibits the Summer Collection No. 16 featuring the works of over 17 local artists, while the Cairo Opera House hosts the mammoth SODIC sponsored Caravan exhibit AMEN – A Prayer for the World.
On Saturday, two World Cup 2014 matches take place. Check out our guide of the best places to catch them.
For a more extensive list of what's happening this weekend, visit our event calendar.